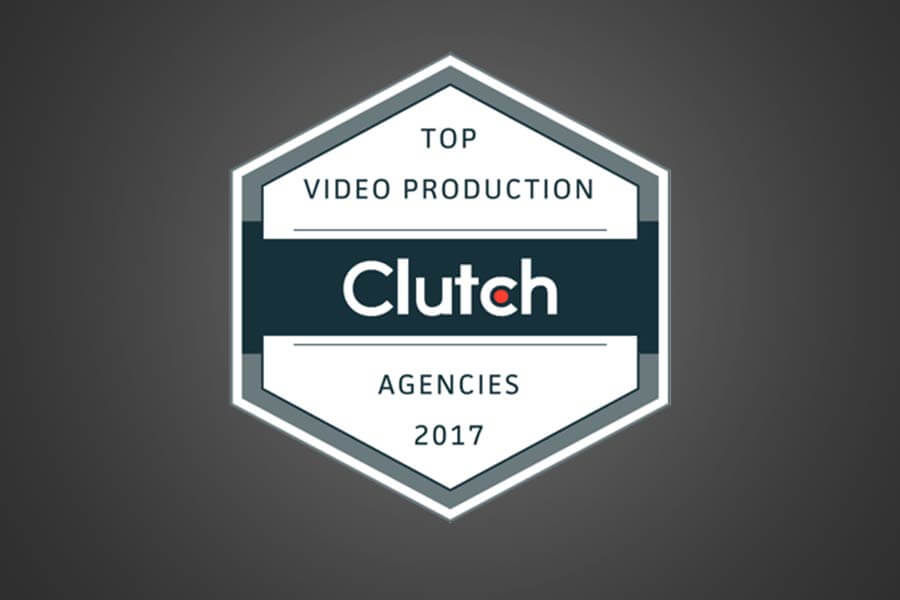 How many times have you watched a video that changed your perspective on an issue? How many time have you watched a video that convinced you that you not only wanted to buy the product in the video but that it was necessary for your life moving forward? How many times have you watched a video that has done the opposite? Our team here understands the power a video can have and what is necessary to make that translate to the viewer. Starting about 6 years ago, we have sought to perfect our abilities to be the premier Cleveland video production company. One way for us to gauge whether we are doing that is to hear how our clients feel about our work. That is why this recent feature in Clutch's leading video production companies makes us so happy.
Clutch is a ratings and reviews research firm that features companies across the IT industry – one of those being video production. Their methodology takes into account a number of things, the most important being client reviews. Our analyst at Clutch has an in depth conversation over the phone with our clients to get an idea of the video we created for them and their overall satisfaction. This is important to us because while we love hearing everything that we did well, we want to know if there is anywhere we can improve. The level of satisfaction our clients have experienced along with our general market presence and ability to deliver has landed us among Clutch's leaders of video production services. You can see our placement in their leader's matrix below.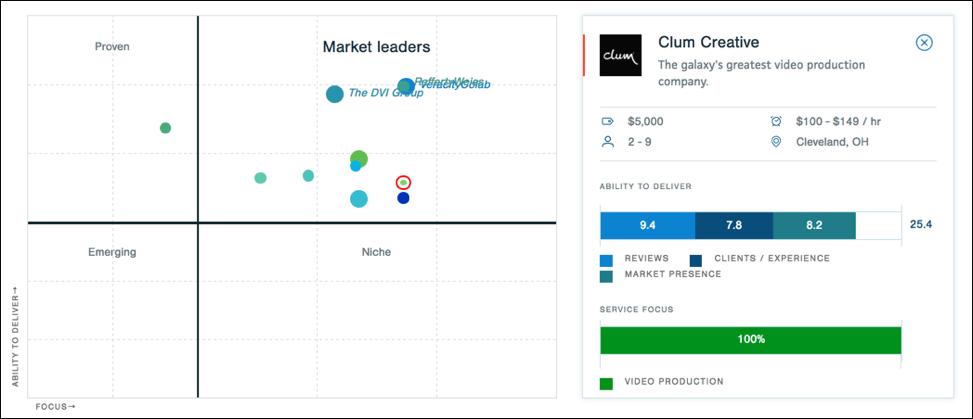 So far, Clutch has conducted 8 reviews for us. We are happy to see that our clients have had the experience that we hope to deliver. We want to provide stunning videos that capture the viewer's attention and time, but we also want to provide each customer with an engaging and friendly experience. We know that they are investing their time and money into us and so we want to provide them a beautiful product and a memorable experience.
A couple quotes from our clients:
"We have a really long sales cycle of 18 to 24 months. We're still seeing results, but right away after using the video we went from 5% response rate to 50% response rate with new prospects."
"The project was accomplished in a swift fashion, but the end result reflected some careful and thoughtful production and editing. We never noticed anything but a professional grade of engagement from Clum Creative's side."
As always, please reach out with any questions you have for us about what we can do for you or about our presence on Clutch!