Detroit Video Production Company
In an industry that allows for remote work we are proud to serve clients worldwide from our Detroit, Michigan offices.
Detroit is "America's Best Comeback City", but to us it's home. We love the midwest and we're committed to the business community of Detroit and the surrounding area.
Content is the future of marketing, and we feel it's our responsbility to help Detroit's marketing community excel by creating amazing video assets and helping them market and advertise it in the right way. It's not enough to "follow the trends" of marketing, you have to be the trend.
At Clum, we help you look the best, and be the best by being your partner for all things video & more. Oh, and we're where you're at, when you need us.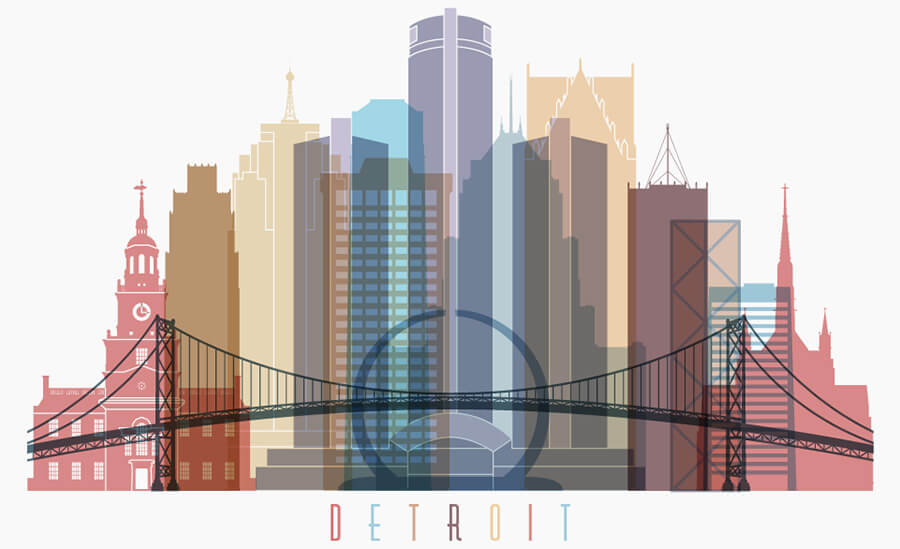 Dedicated Detroit Account and Project Managers
Our Detroit account and project managers will work with you every step of the way. The way we serve you throughout our engagement is what really sets us apart. Your account and project manager will be available for you 24/7, but most importantly is the expertise they bring to the table. Over the years we've developed processes that allow us the get things done quickly and efficiently while communicating the whole way.
Meet Our Team
What they are saying:
Our clients share what it's like to work with us. 

100's of clients of all sizes
all around the world. 
[RICH_REVIEWS_SHOW category="video" num="6″]
Let's Create Something Amazing
That delivers you results you care about.