If you're looking for a video production company that delivers results, you've come to the right place. Video production companies, like your local Garden Center, are a dime-a-dozen. Video production companies that are experienced, creative, unique and productive are extraordinary. In today's world, businesses need video content because it has become the norm as a way to digest content.
What Makes a Great Video Production Company?
they listen
they help your business develop its brand
they create compelling video content through storytelling that engages your audience, inspires action and grows your business
In this article, we bring together the companies that fill the criteria of what makes a great video production company. They are in no particular order (as far as the best) – okay they are alphabetical. All have made outstanding videos and have helped numerous businesses and brands achieve greatness with video.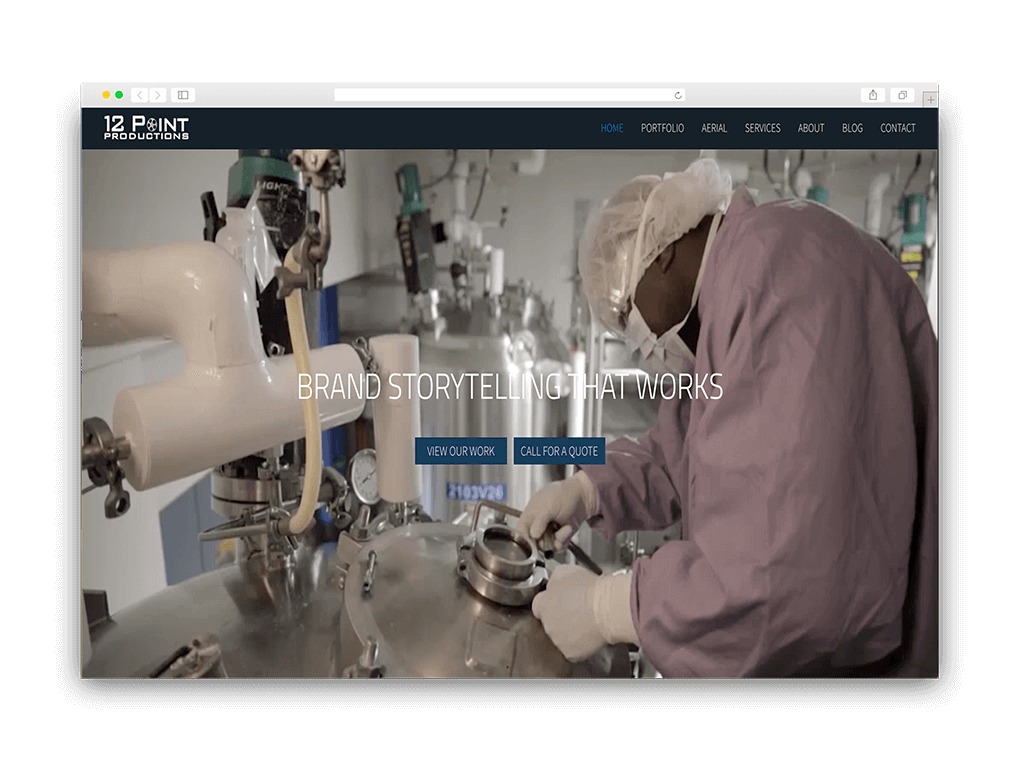 12 Point Productions, located in the San Francisco Bay area specializes in corporate, marketing, training, event, sizzle and web viral videos (YouTube videos). They help and guide their clients to tell their story using video. 12 Point believes wholeheartedly in the storytelling process.
Their mission is to produce compelling and call to action videos that promote a company's brand, product, and service.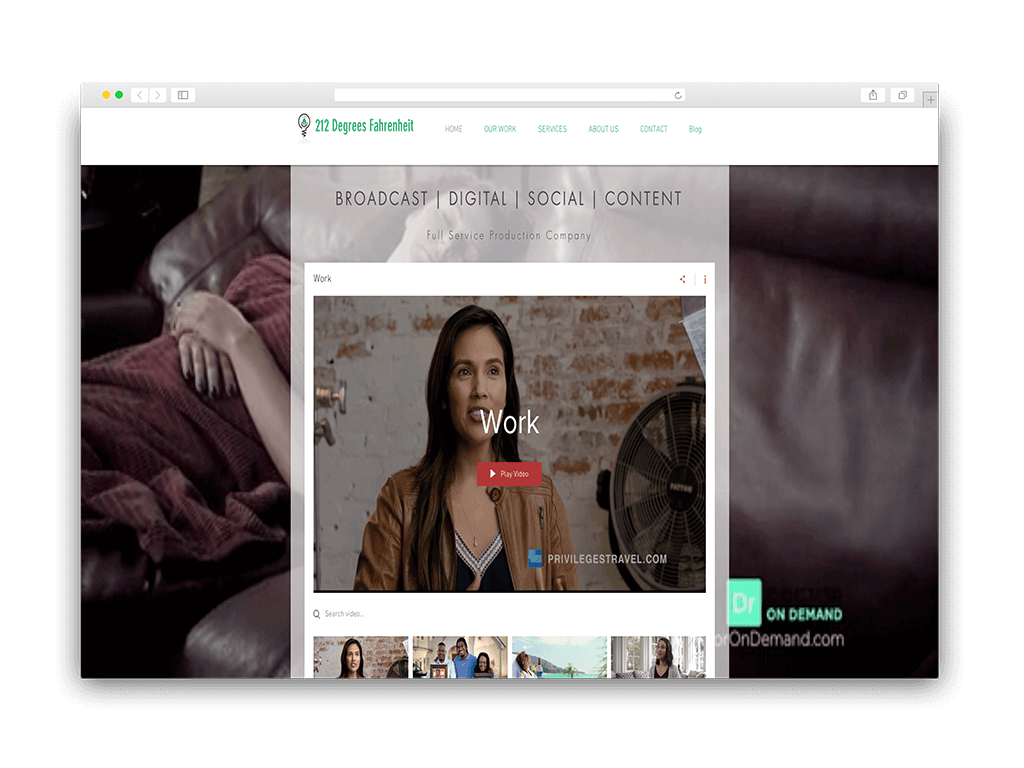 212dfc is a full-service production company in Southern California offering: production (integrated content, digital content and more), creative (script writing), and post-production (editorial, animation, and audio).
They believe a collaborative approach is the best way to service the needs of their clients.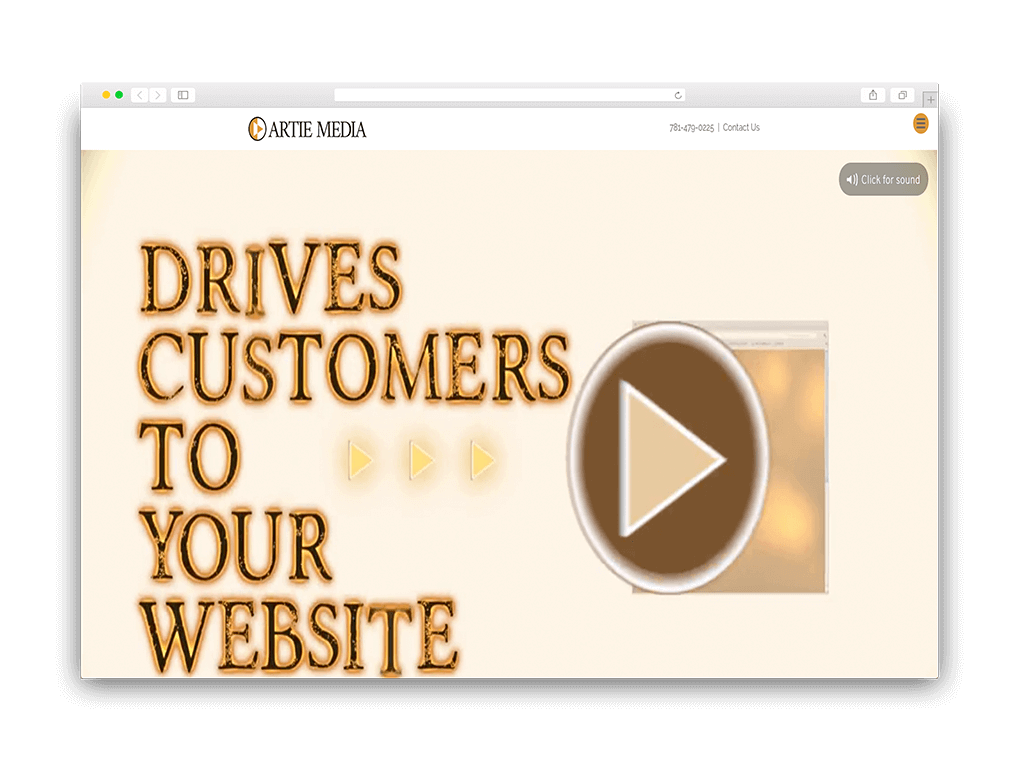 Boston based national video production company, Artie Media has expertise in the Financial Services, Law Practice and Non-Profit video production. They handle everything from storyboarding, script writing, and filming.
Here's what one of their happy clients had to say…
"Once I read the script, I knew it was going to be different and special."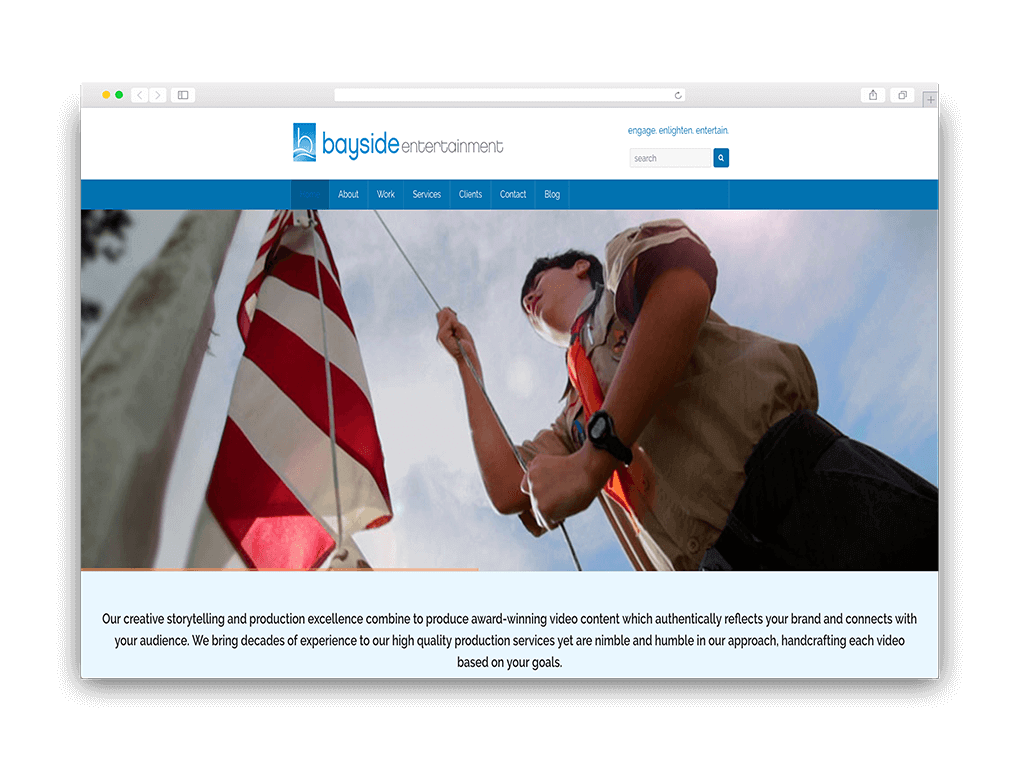 This Seattle video production company combines storytelling with technical expertise to create a video which connects with your audience and authentically reflects your brand. Their award-winning creative teams bring deep experience across all phases of the video production process.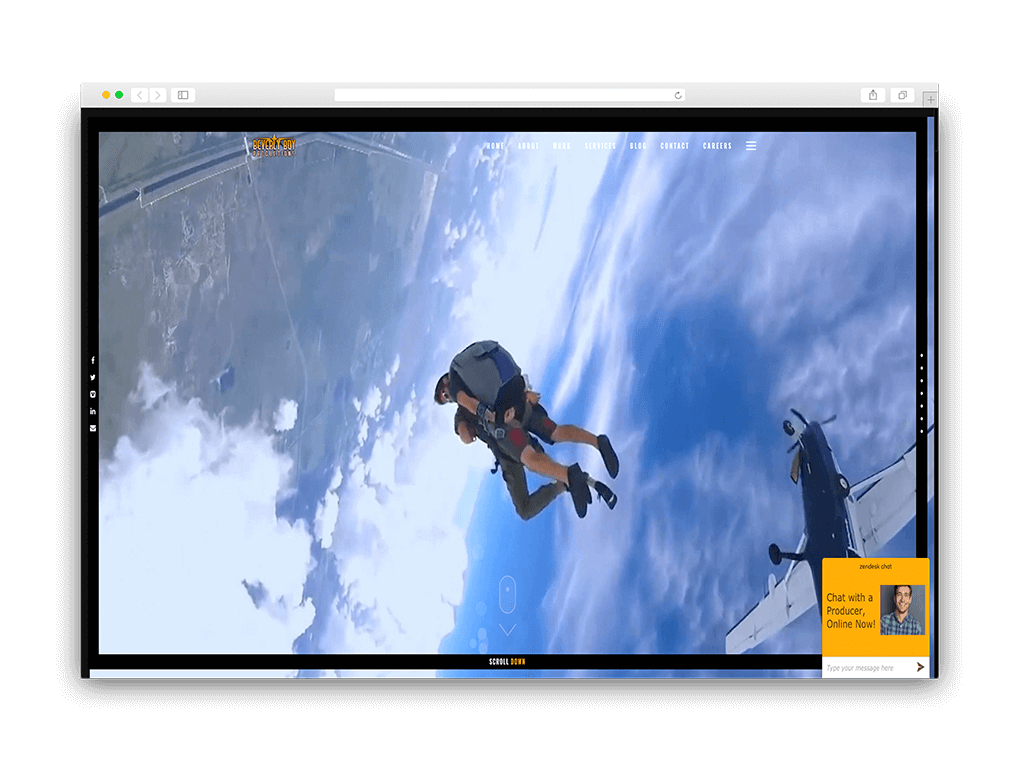 They are experts at extracting your vision and creating the video that you saw in your mind. Based in West Palm Beach, FL they deliver the best solution for the best price they can offer.
Their professional videos empower your business and drive results for your sales, training, marketing, and customer service needs.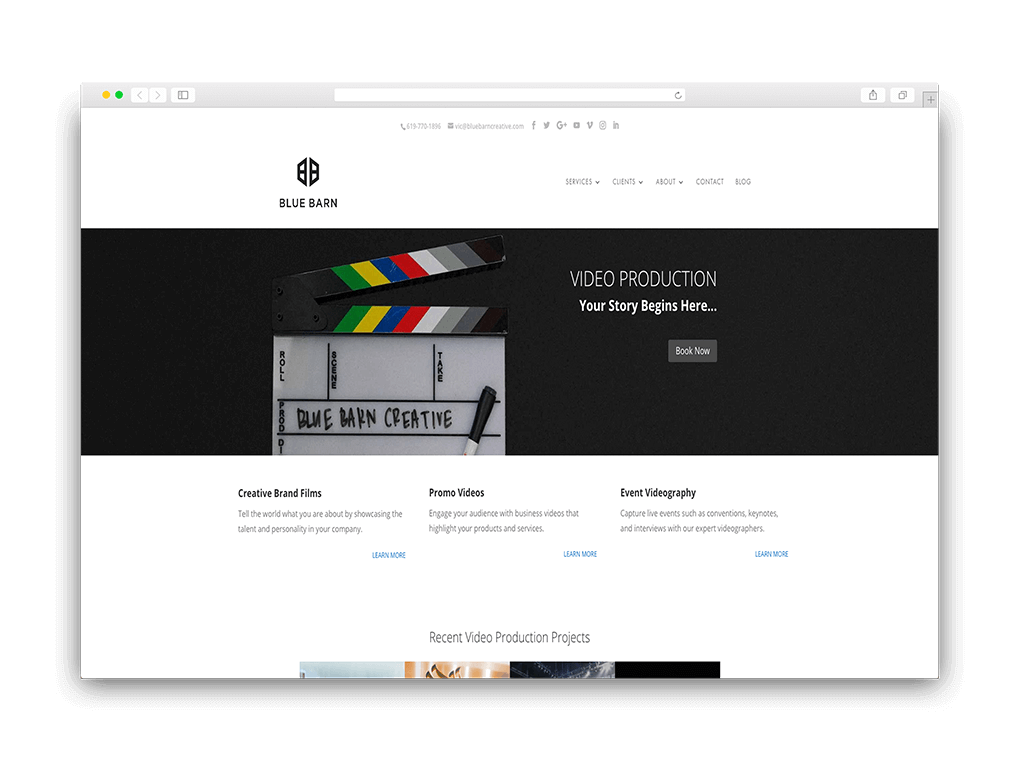 Blue Barn is noted for their video services in branded content, micro-docs, web films, and commercial productions. Their great video content is driven by stories, concepts, and design. One happy customer describes their overall experience…
"I would strongly recommend Blue Barn for all video production projects, they have made fantastic videos, and I continue to send clients their way because they get it done fast, affordable, and always have a unique spin on how to best get a message across."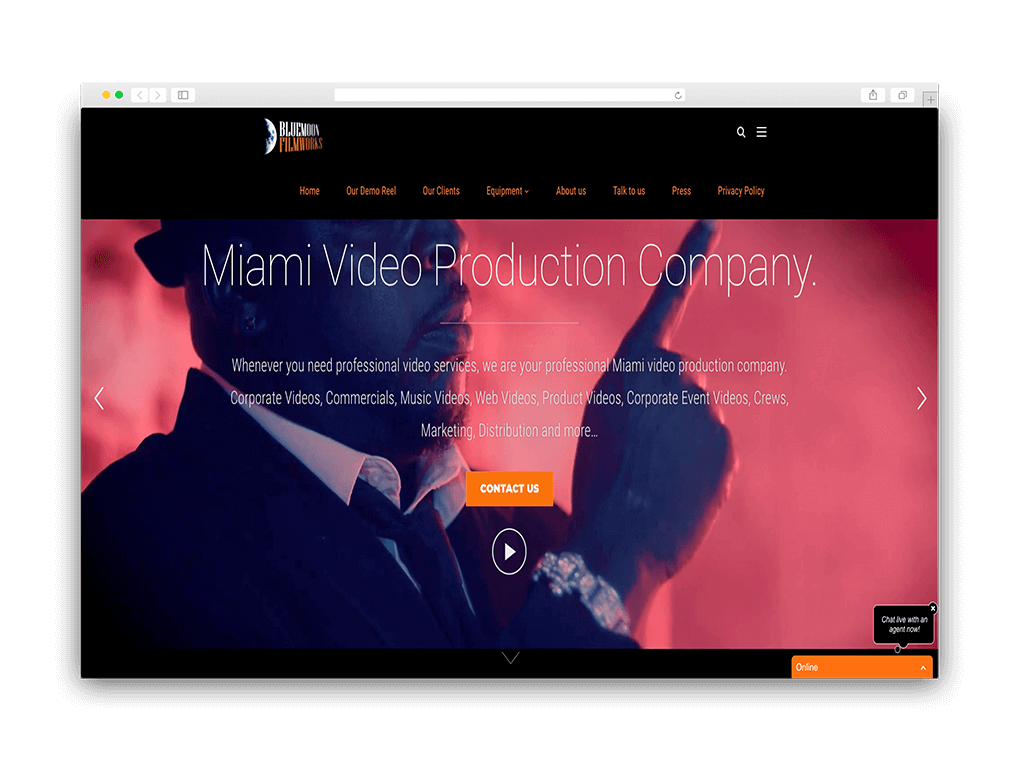 Serving South Florida, Bluemoon Filmworks produce compelling visual stories that connect with people. They work with you from pre-production, production, post-production to distribution. They understand your needs and have an experienced crew with the right tools to complete every project successfully.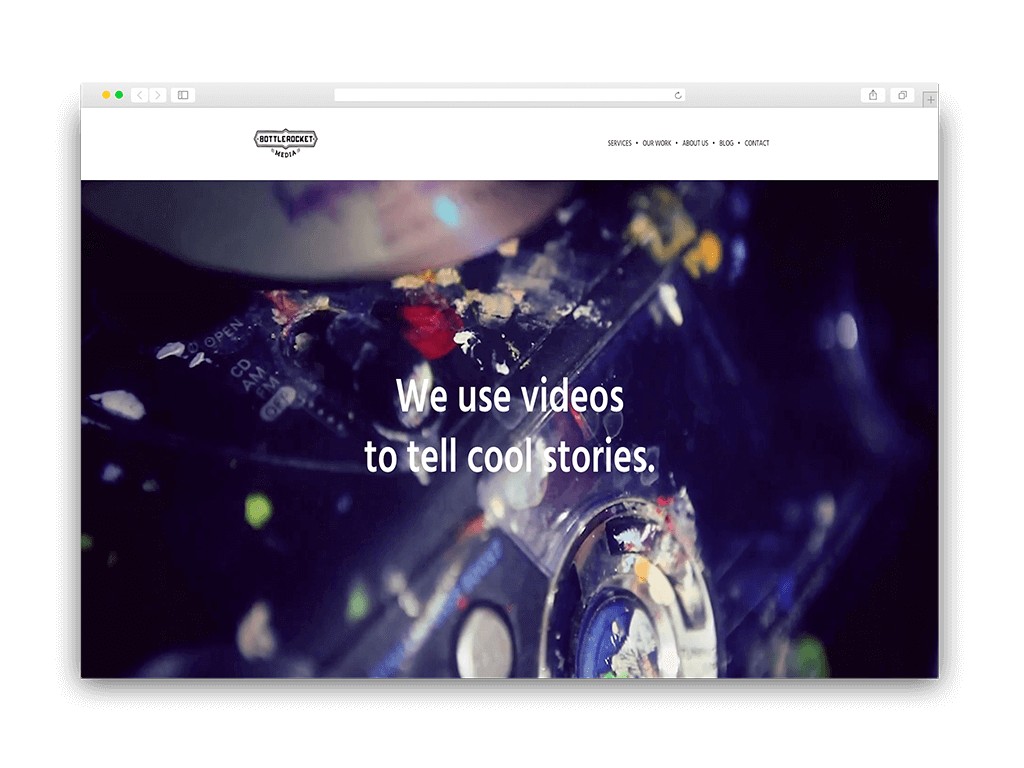 Bottle Rocket Media specializes in traditional video and motion graphics, 360 virtual reality production, and everything in between. Their motto, "Let's turn your idea into a story worth telling."
With numerous awards, including an Emmy, they work with creative agencies and big corporations to small movers and shakers in the startup scene. Bottle Rocket knows how to make videos that connect with people … customers, clients, employees, co-workers, and influencers.
9. Brandefy – Santa Monica, CA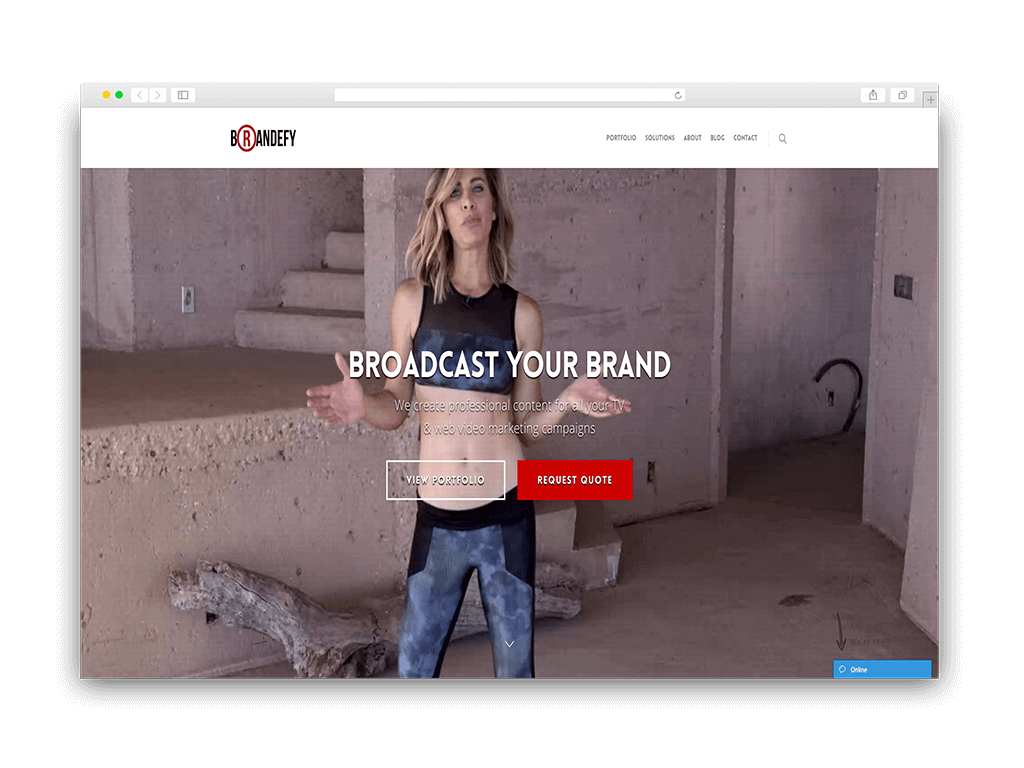 Brandefy; the name says it all, will broadcast your brand. They create professional content for TV and web video marketing campaigns. Brandefy is a full-service L.A. video production company that will focus on your story from script to screen.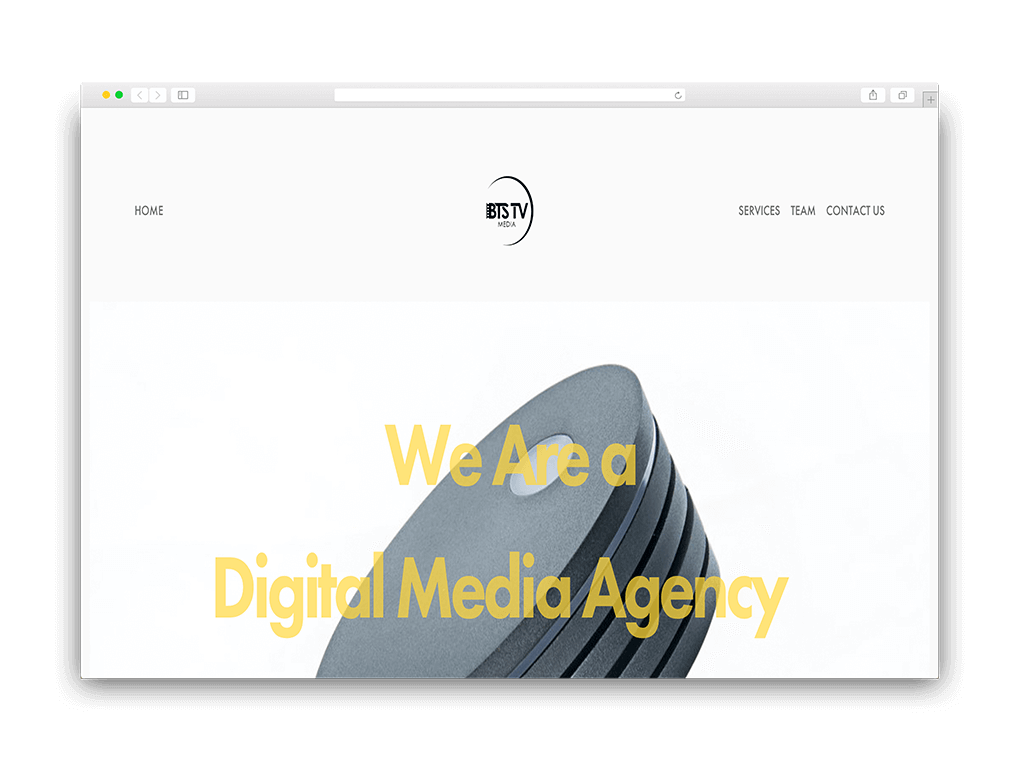 BTS TV Media is a digital media agency that specializes in high-end media and social media content.
Their number 1 goal is to connect you with your ideal customer through the power of video. BTS TV Media will make your brand stand out and move your customers through emotion.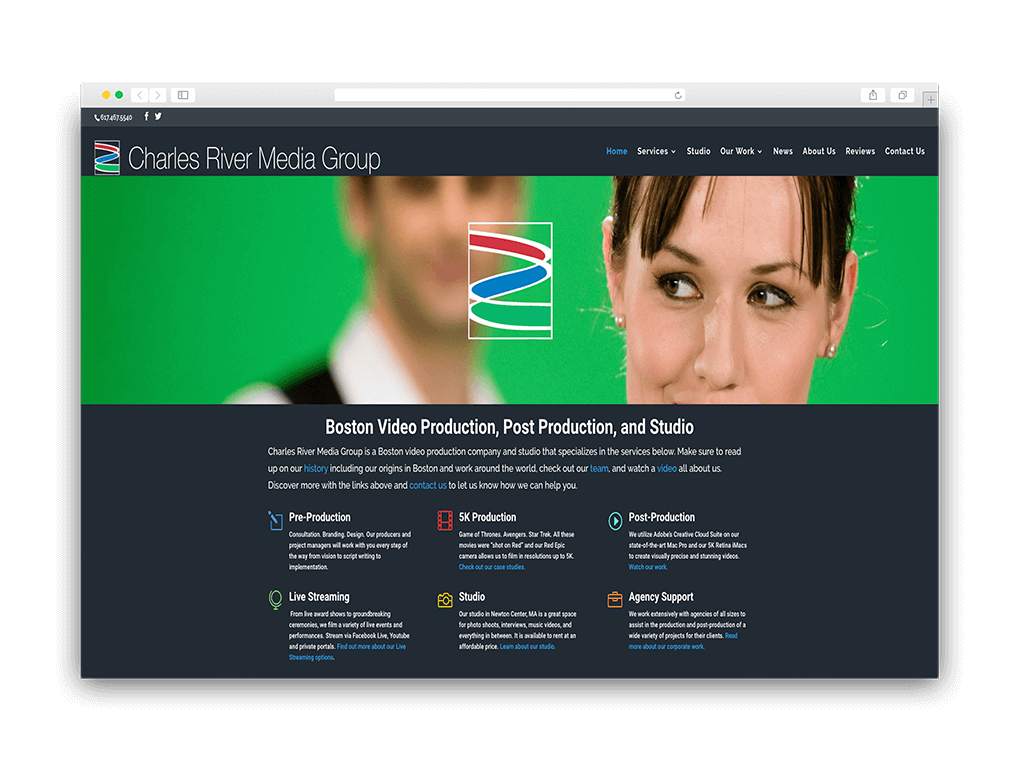 Charles River Media Group is a Boston video production company that specializes in production and post-production services.
They work with a large variety of clients ranging from "multi-national billion dollar companies needing branding, style guides, motion graphics, to non-profits and businesses looking to do television commercials to documentaries." They are incredibly knowledgeable and handle anything that comes their way.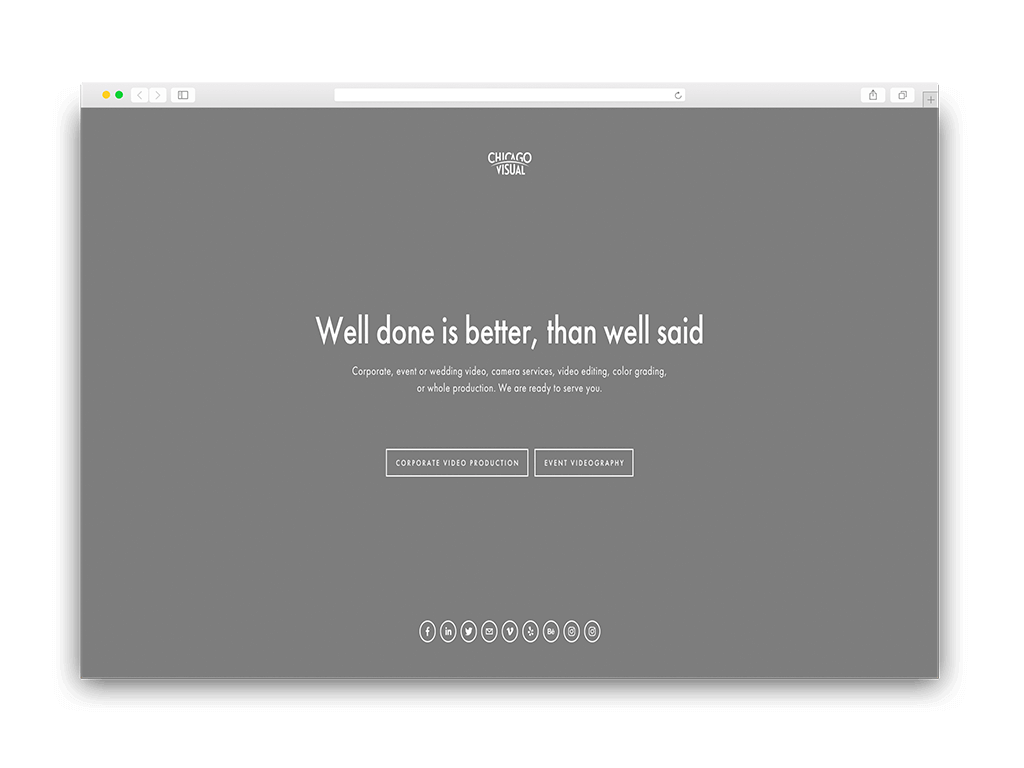 Chicago Visual offers services for both small and large budgets. Creating compelling video through story development, scripting, filming, and editing is just the start.
They offer multi-camera, broadcast quality, high definition (HD) video production to cover every aspect of an event. Chicago Visual provides video editing and color correction for all your production needs.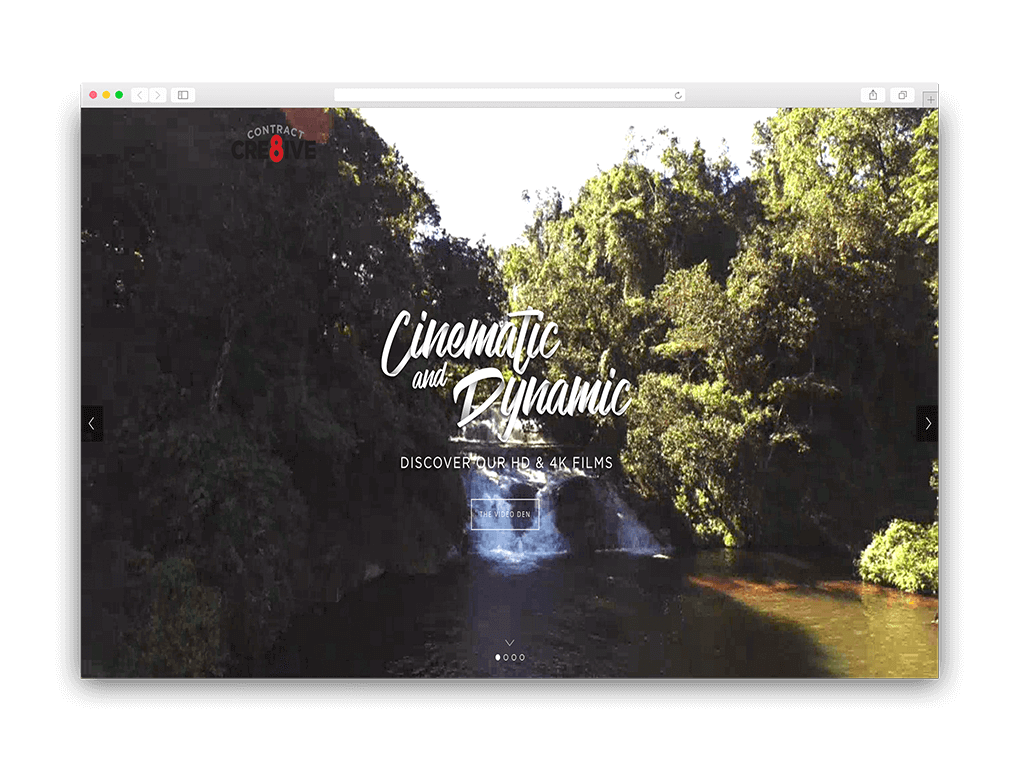 Contact Cre8ive is a Lubbock marketing agency focused on small business bringing the best video and audio production. A customer testimony on Clutch had this to say: "They had a photographic eye for getting good shots, and their aesthetics stood out to me."
They enjoy working on TV and Commercial Web video.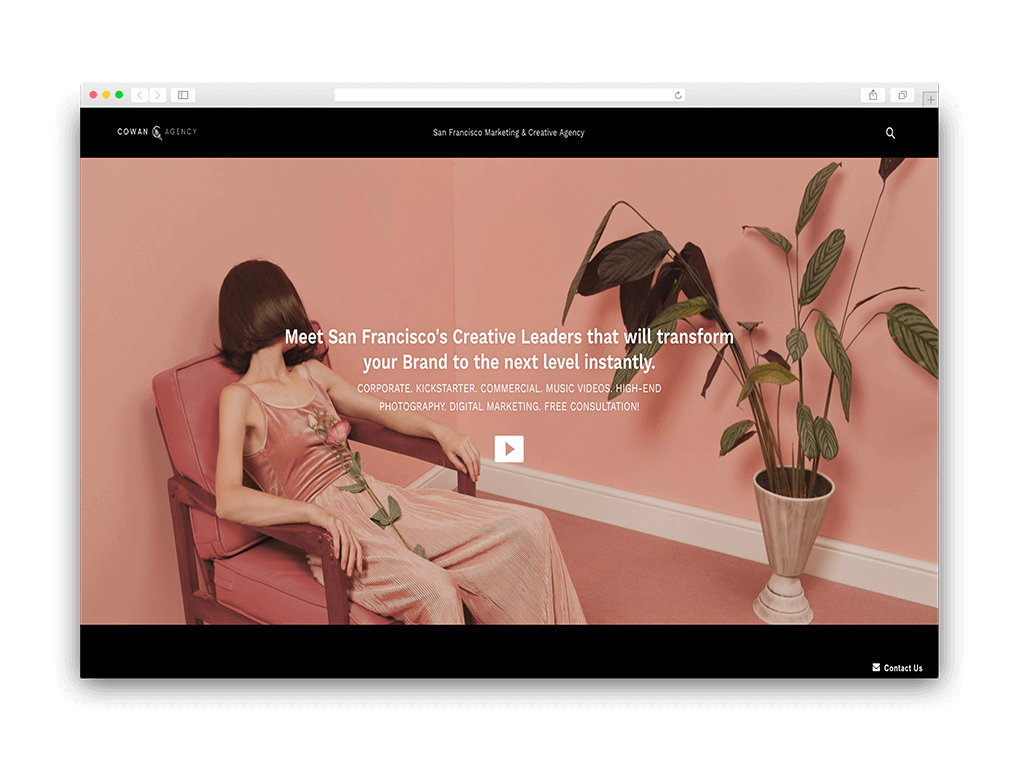 One of the top video production agencies in the bay area, Cowan offers high-end videos, photography and marketing strategy and distribution. They have the most competitive price using high-end equipment in the Bay area.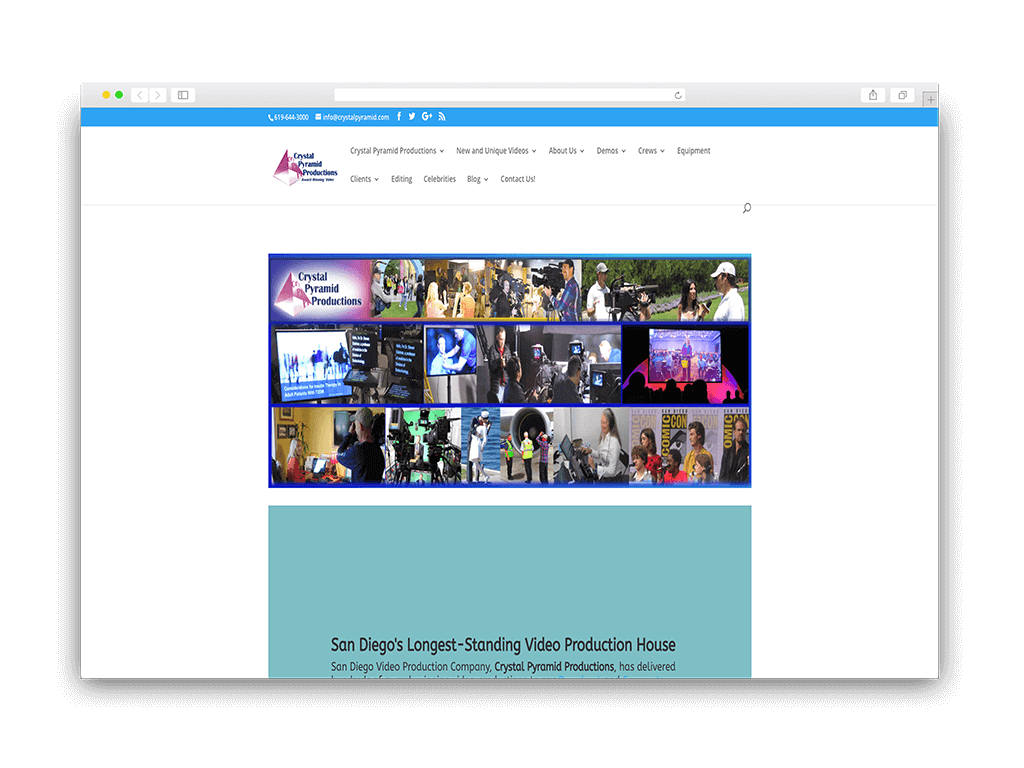 Crystal Pyramid Productions is San Diego's longest-standing video production house. They are a full-service company with many talents. Mark Schulze, Video Producer, specialties include green-screen interviews with CEOs and celebrities.
CPP provides scriptwriting, video shoots, and editing to name a few.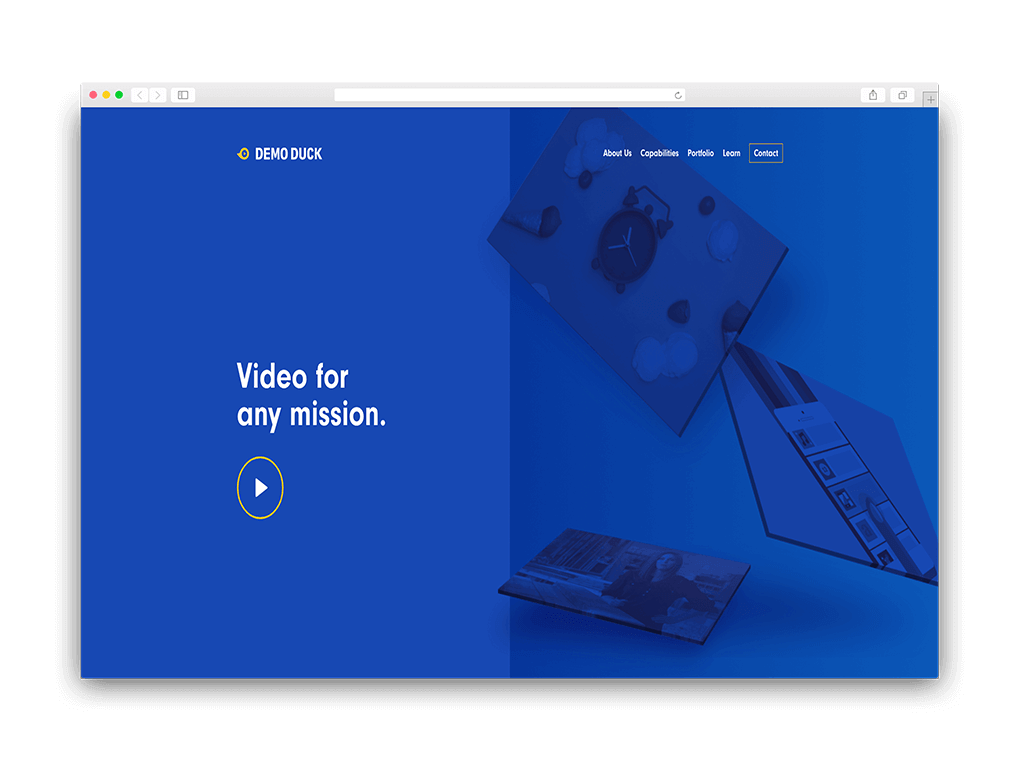 Demo Duck delivers videos with measurable results. They are noted for "marrying one-of-a-kind creative with carefully crafted messaging." They create explainer, customer testimonial, educational, tutorial videos and more.
Whatever challenges your business is facing, they help solve it with a video.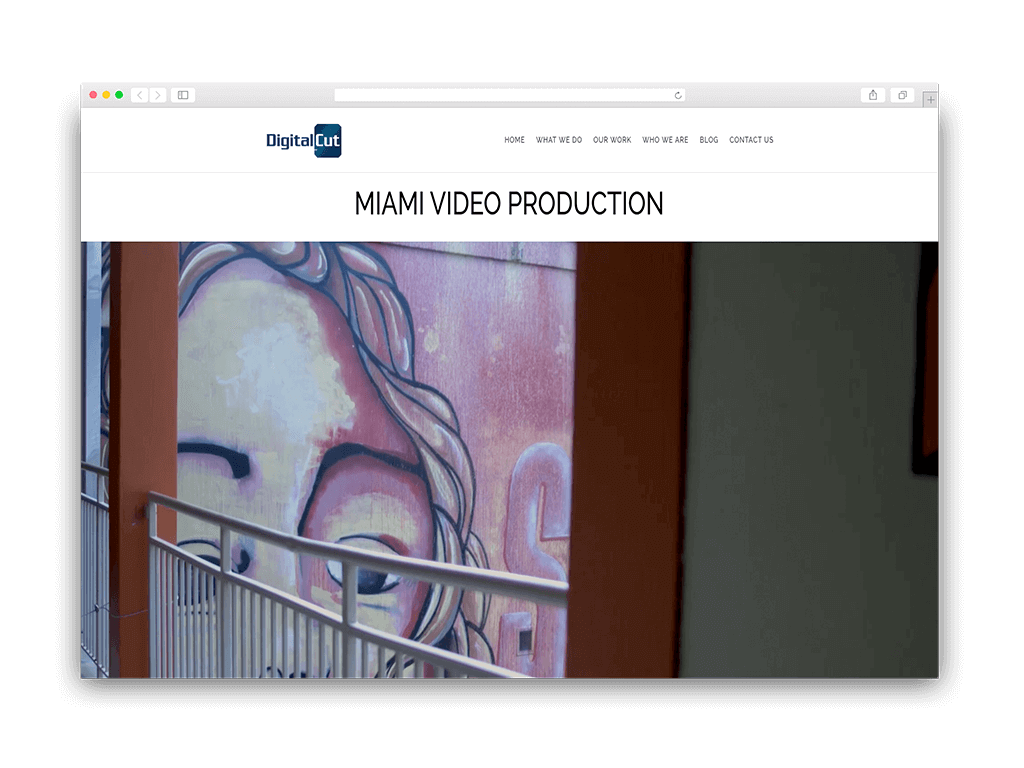 Digital Cut, based in Southern Florida, is a full-service creative agency. They believe in creating videos that drive your audience to act.
They go through a discovery process to understand the goals and objectives for your video.
18. Explainify – Fayetteville, AR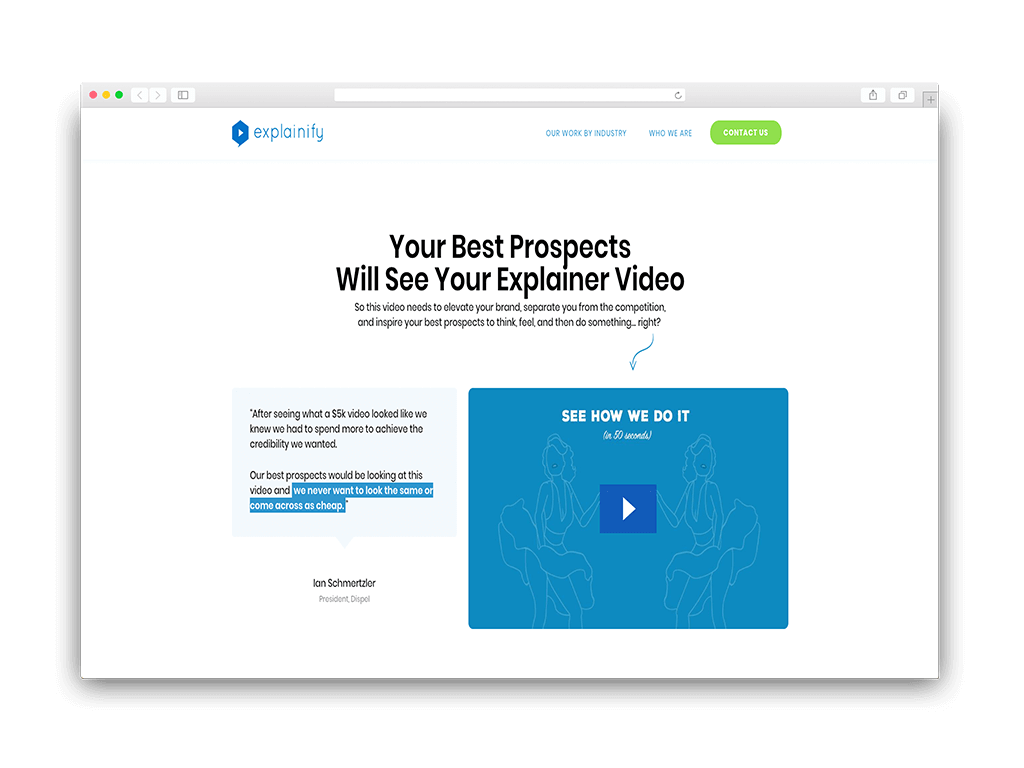 Based in Arkansas, Explainify is known as a market leader for explainer videos. They're known for creating award-winning videos for both funded startups and Fortune 100s, such as Demandbase, GE and Tyson Foods. They also do a variety of other videos such as sales, PR, branding, and product videos.
"They don't come to us with a concept until they have something that will blow us away — and they always do. I mean, we've done 19 videos with them so far." – Rob Rittberg, Manager, PerkinElmer.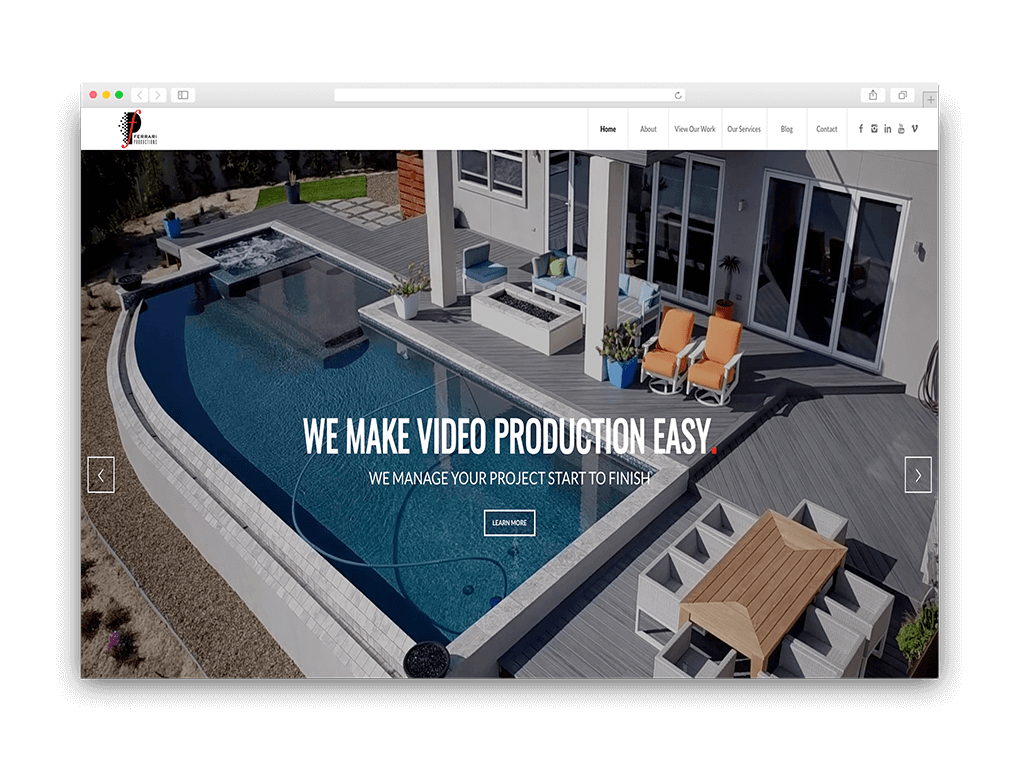 Ferrari Productions is an award-winning, San Diego based video production company. From scriptwriting, producing web videos and broadcast spots, Ferrari Productions helps clients tell their story, evaluate their needs and help them communicate with their audience.
Philip Ferrari, president of Ferrari Productions, is an award-winning video producer, video and still photographer working with a variety of corporate and non-profit clients in the San Diego region and around the globe.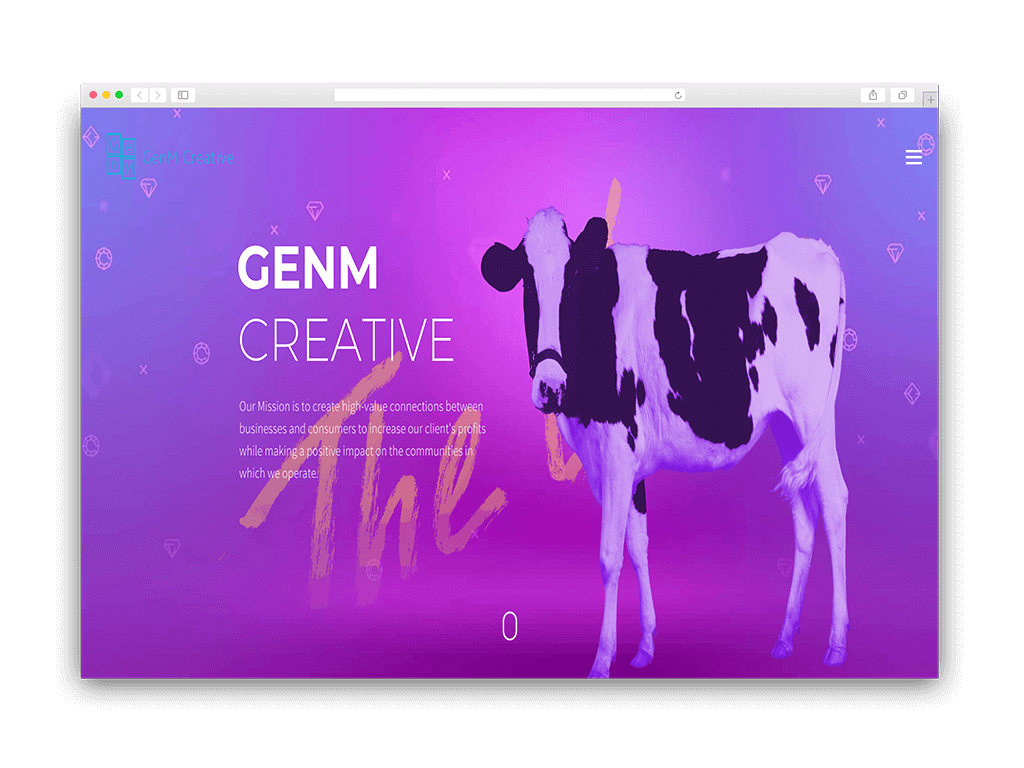 GenM Creative has a variety of experience in Video Production, Photography, Web Design, Search Engine Optimization, Branding, and Reputation Monitoring.
Their goal is simple and straight-forward…
Build a reputation, relationships, and referrals.
With their home base in the Big Apple, GoodBrother creates commercials, films, documentaries, and virtual reality experiences.
They have a long list of well-known clients (Oxygen, The Knot, Citi Bike, Dashlane, Michter's Distillery, Regeneron, to name a few) and offer services such as creative development & copywriting, production services, and post-production services.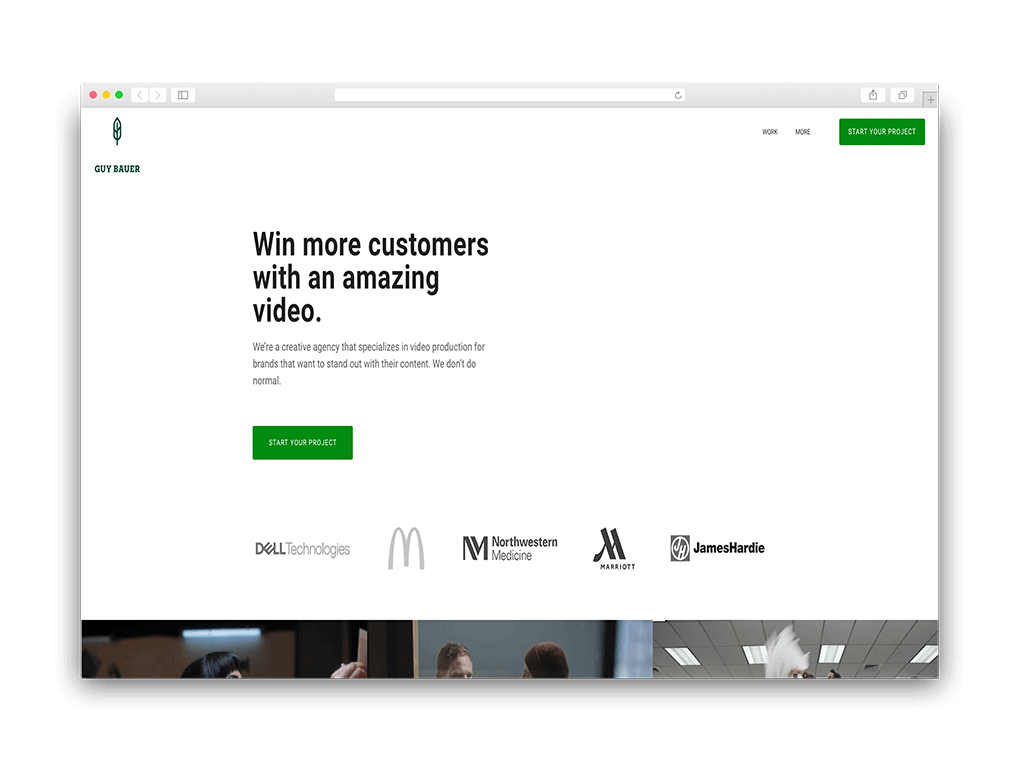 Guy Bauer is a video production company with in-house creative, design, and post-production services in Chicago. They specialize in visual storytelling and is a go-to for brands that "love pursuing and achieving awesome and loathe just checking the boxes."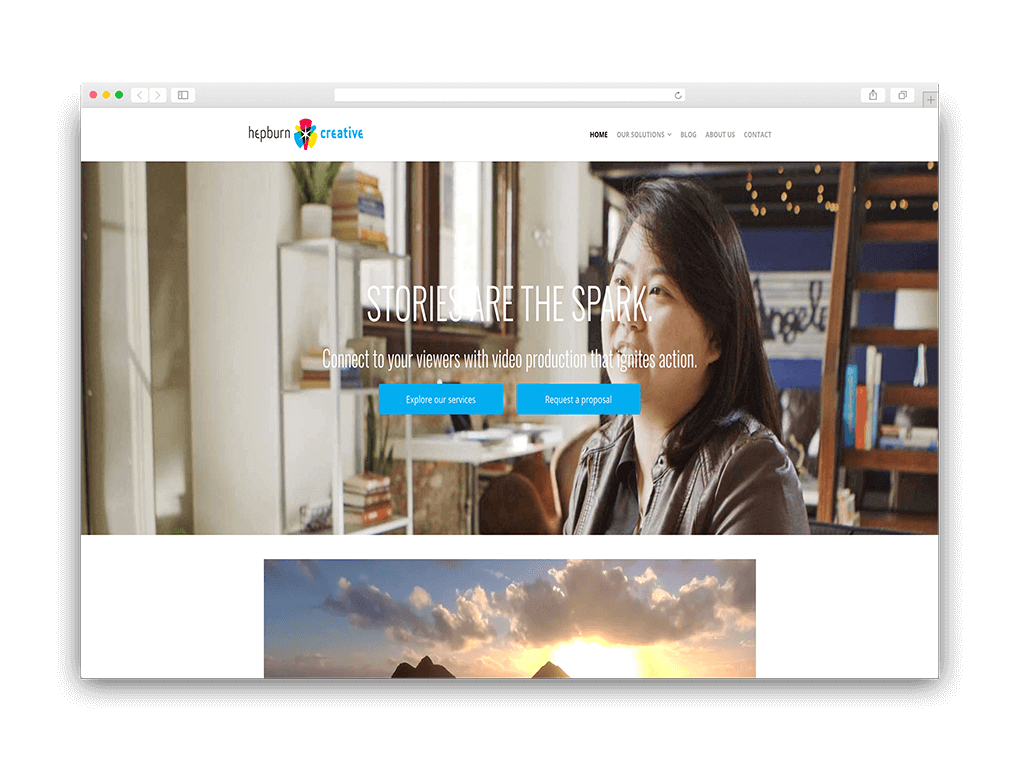 Established in 2008, Hepburn Creative creates brand films, non-profit impact stories, aerial drone cinematography, social media videos, corporate events, training videos, product demos, and more.
"Working with Hepburn Creative was such a pleasure! They were extremely professional and made the entire process comfortable, so the results are amazing. I love the film they produced for me! The film captured my story so I could share it with the world and the final film looks beautiful. I couldn't be happier."– Jackie Huang, Paper Artist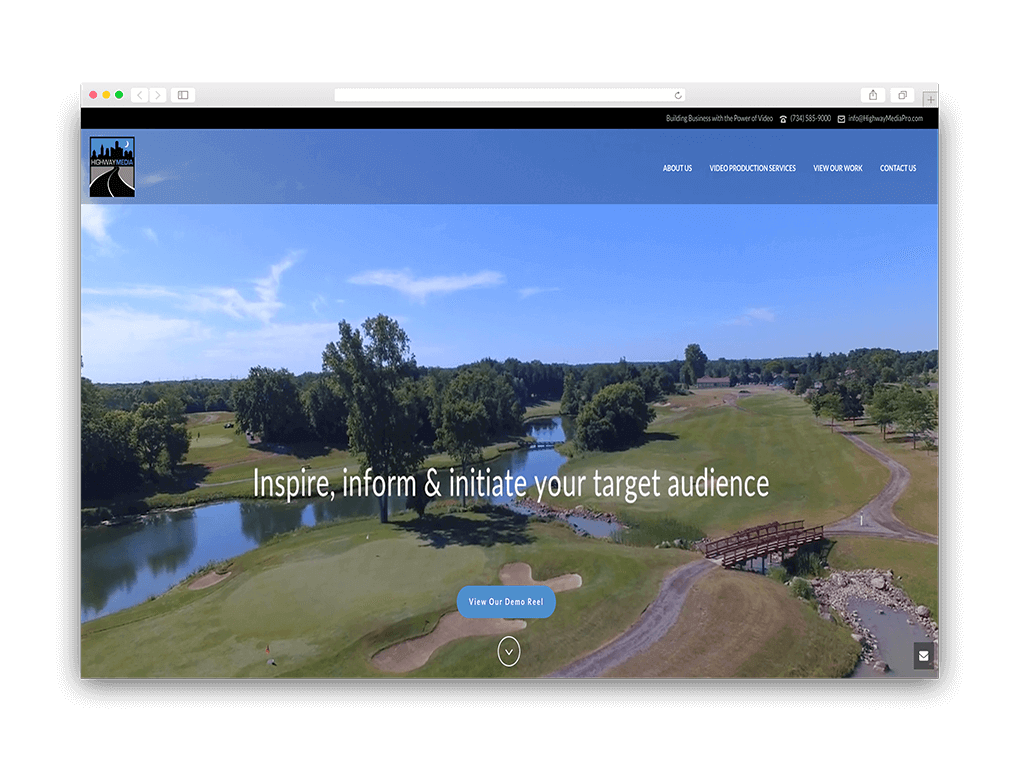 Highway Media is a video production company based in Metro Detroit that has produced promotional, corporate, and sports videos for nearly two thousand clients including Major League Baseball, CVS Pharmacy, and the State of Michigan and has been operating for over 30 years.
"We started working with Highway Media in 2005 for the All-Star Game Fantasy Camp, and it's been a home run for Major League Baseball. Their creativity, videography, production, and price is second to none, and our recap video is an integral part of our camp for our corporate partners."– Joe Grippo, Director of Local Sales, Major League Baseball.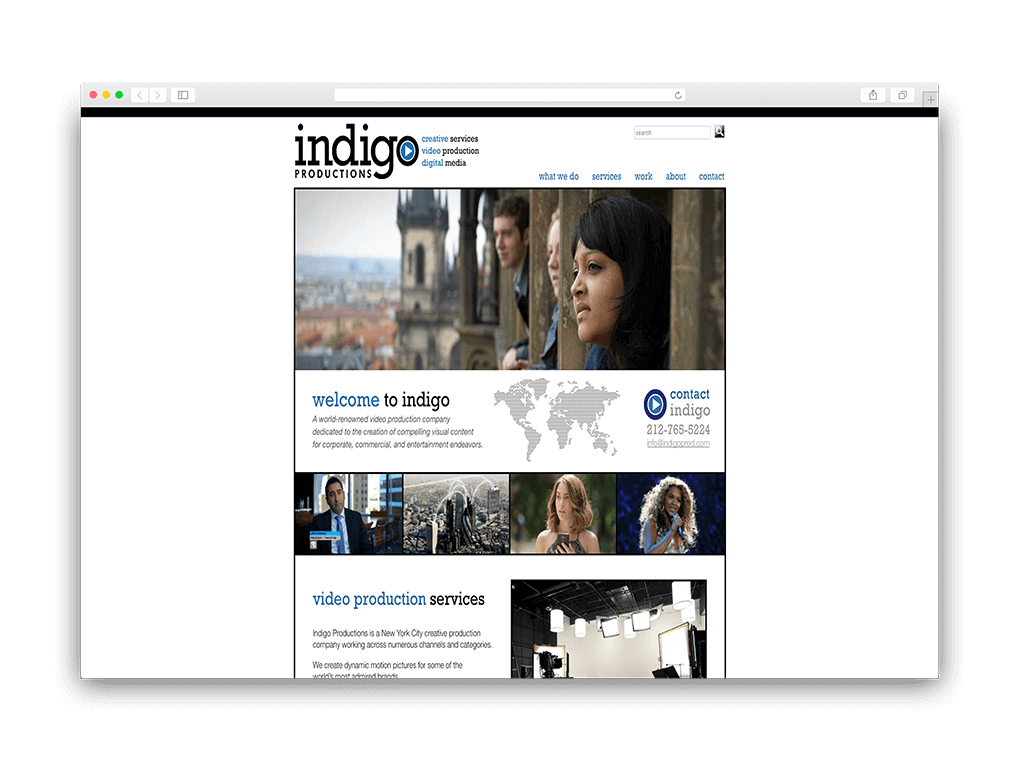 Based out of NYC, Indigo Productions creates dynamic motion pictures for corporate, commercial, and entertainment endeavors all around the world. The company was founded in 1990 by Max Rosen and provides virtually any type of film or video production services.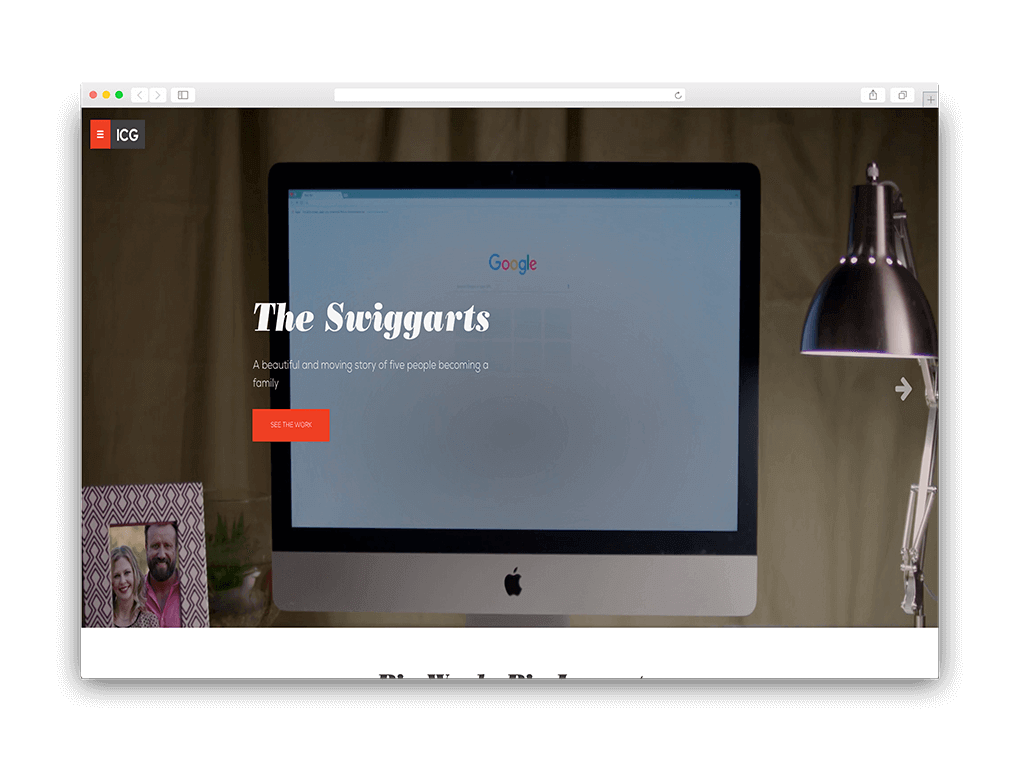 Founded in 2006 by Eric Joiner, Rusty Duncan, and Doug Farthing, Insight Creative Group is a full-service branding, marketing, and advertising agency that works with brands to help them discover who they are, develop and deliver on their promise, and get their message to the people who need to hear it.
"Because of ICG, Arts Council Oklahoma City has been able to accomplish far-reaching goals and be pioneers in the nonprofit sector."- Peter Dolese, Arts Council, Oklahoma City.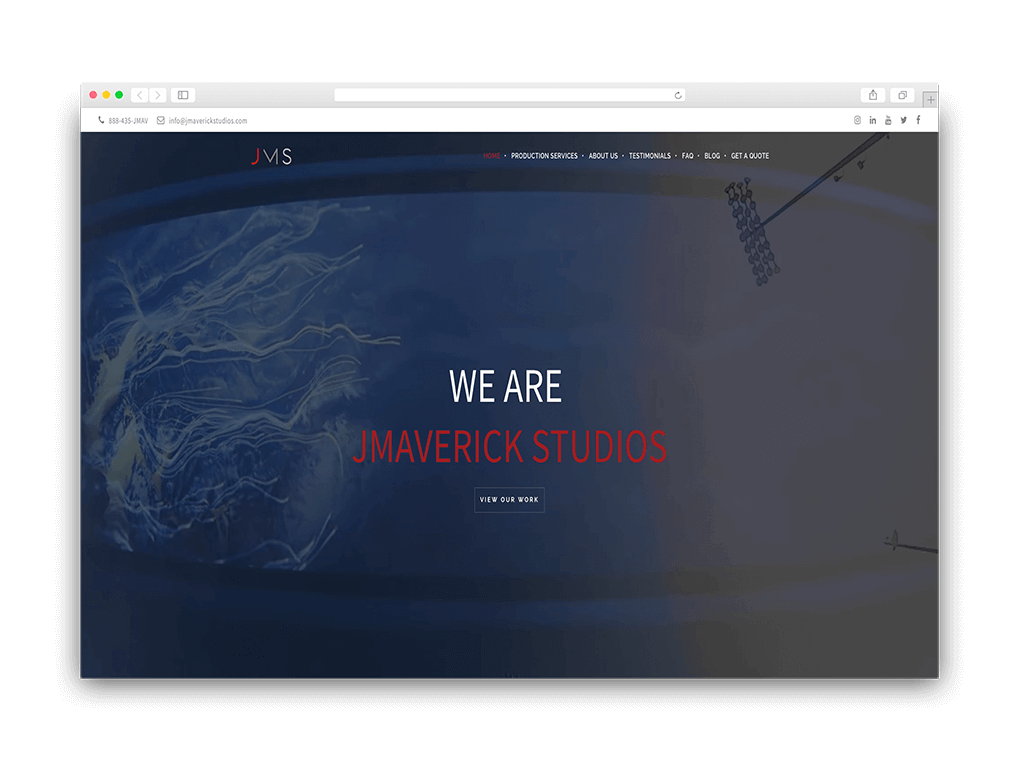 JMaverick Studios is a video production team located in Los Angeles, CA but facilitates shoots all over the world. They employ corporate video, branded content, and viral social media content with the latest in drone videography, motion graphics, and post-production workflows to ensure their client's stories are told in a unique and compelling way.
"JMaverick Studios is our go-to company for customer and event videos because of their attention to detail, creative insight, and professionalism. They quickly grasp the type of content we want to capture, they put customers at ease, and are very flexible to work with."- Leslie, Capriza.
Kasra Design has been operating since 2011 and has created over 500 commercial videos in areas such as animated explainer, corporate, 2D, 3D & motion graphics for brands and companies in all types of industries.
"The impactful animated videos attracted positive feedback from internal stakeholders and dramatically simplified labor-intensive industry presentations. Kasra Design's consistent performance, quick incorporation of feedback contributed to a successful relationship."- Christine Liew, Founder, Shoppertiese.
29. Kworq – New York, NY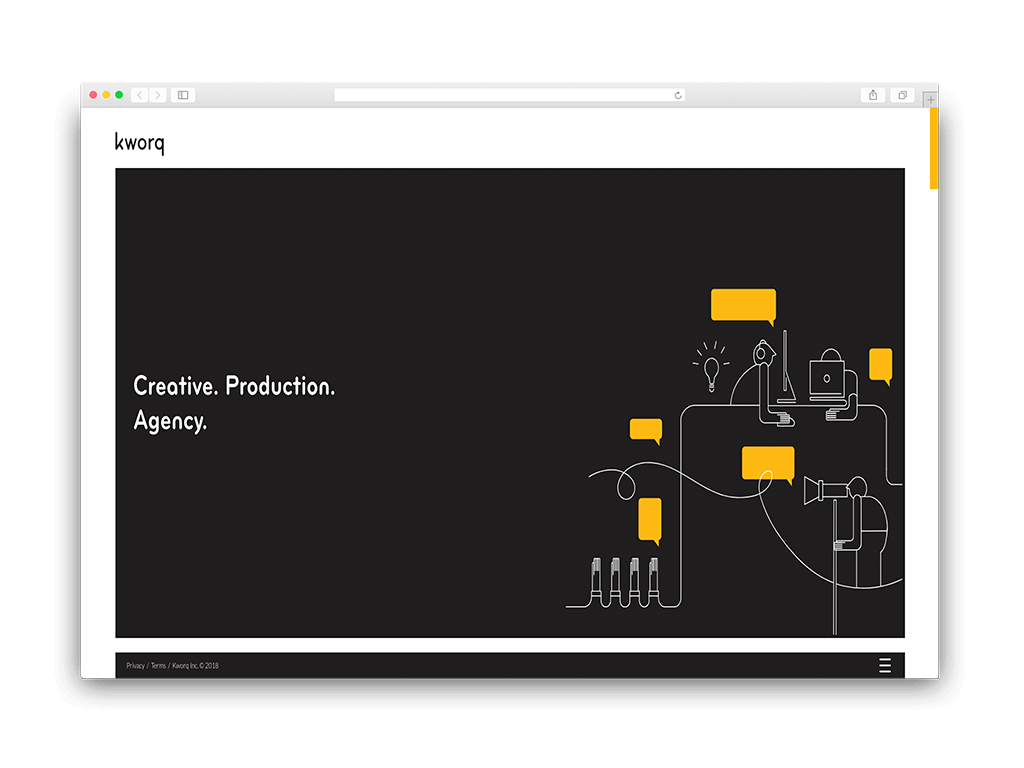 Kworq is a creative production agency based in New York City. They focus on strategy (think social media, user research, etc.), creative (visual design, copywriting, etc.), and production (websites, editing, production, etc.)
30. LAI Video – Washington, DC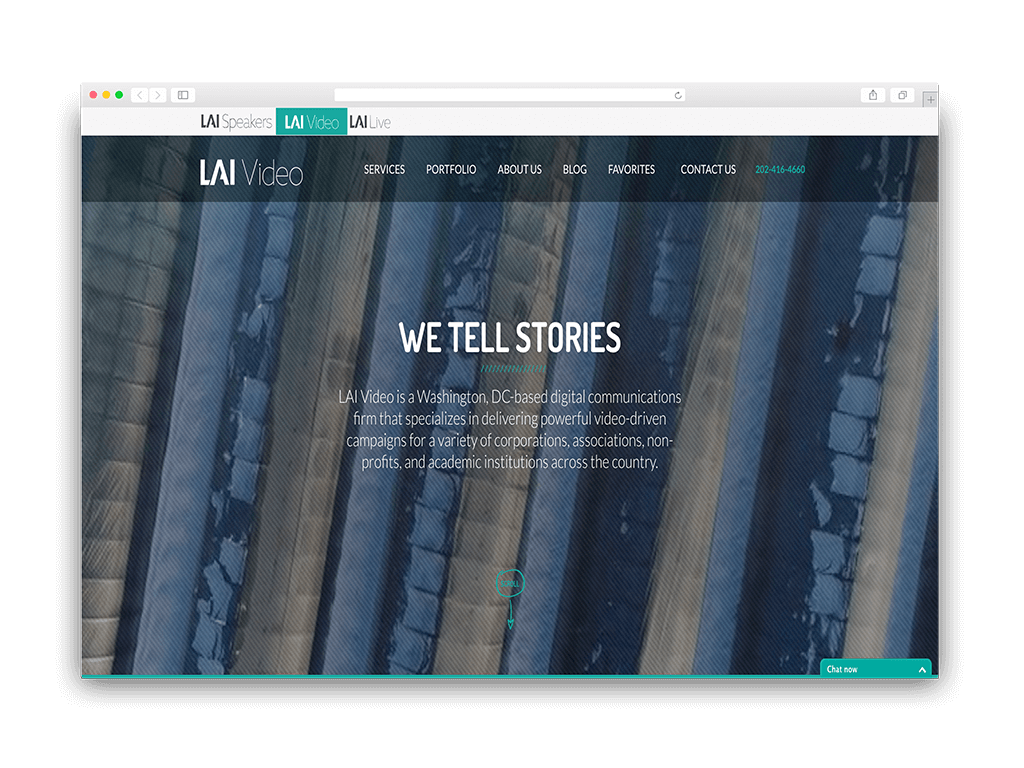 LAI Video is a Washington, DC-based digital communications firm that specializes in delivering powerful video-driven campaigns for a variety of corporations, associations, non-profits, and academic institutions across the country. They are one of three divisions at Leading Authorities Inc.
"LAI Video has been a helpful, creative solution for NASFAA's multimedia development, webcasting/webinar facilitation, and overall video production. Their resourceful staff offers knowledgeable, receptive, and creative focused talent that supports video and multimedia productions with tremendous value." – National Association of Student Financial Aid Administrators.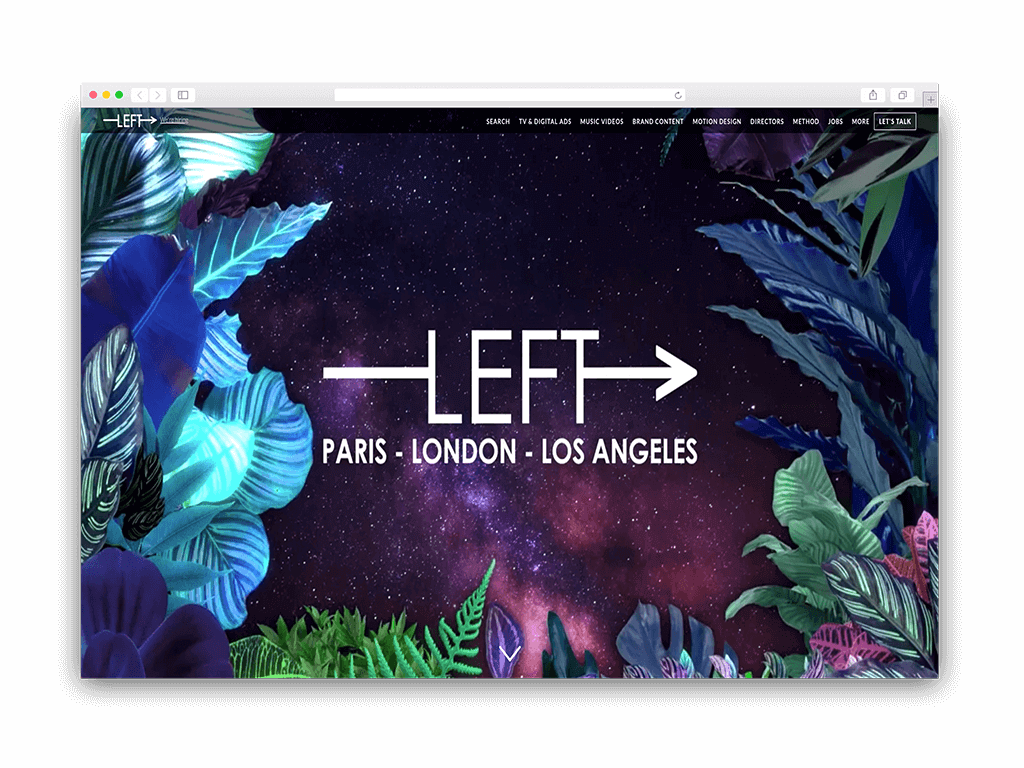 Left Productions is a video production company that has services in TV and digital ads, music videos, brand content, motion design and much more. Their US location is in Los Angeles, but they also have locations in Paris, France, and London, UK.
32. Lemonlight – Marina del Ray, CA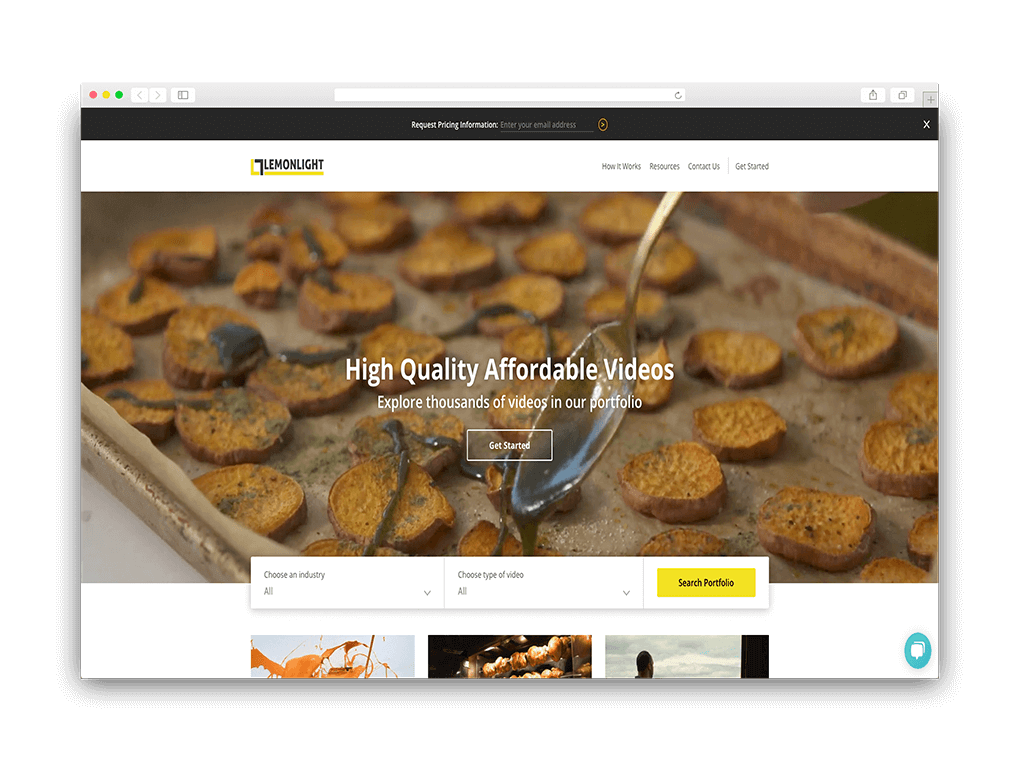 Lemonlight is a video production company with its headquarters in Los Angeles, CA, but also has offices in the big cities like New York, Chicago, Miami, Austin, and Washington DC.
They focus on the video marketing funnel, which attracts, engages, nurtures and delights customers. Furthermore, they offer three flexible packages to choose from for your project.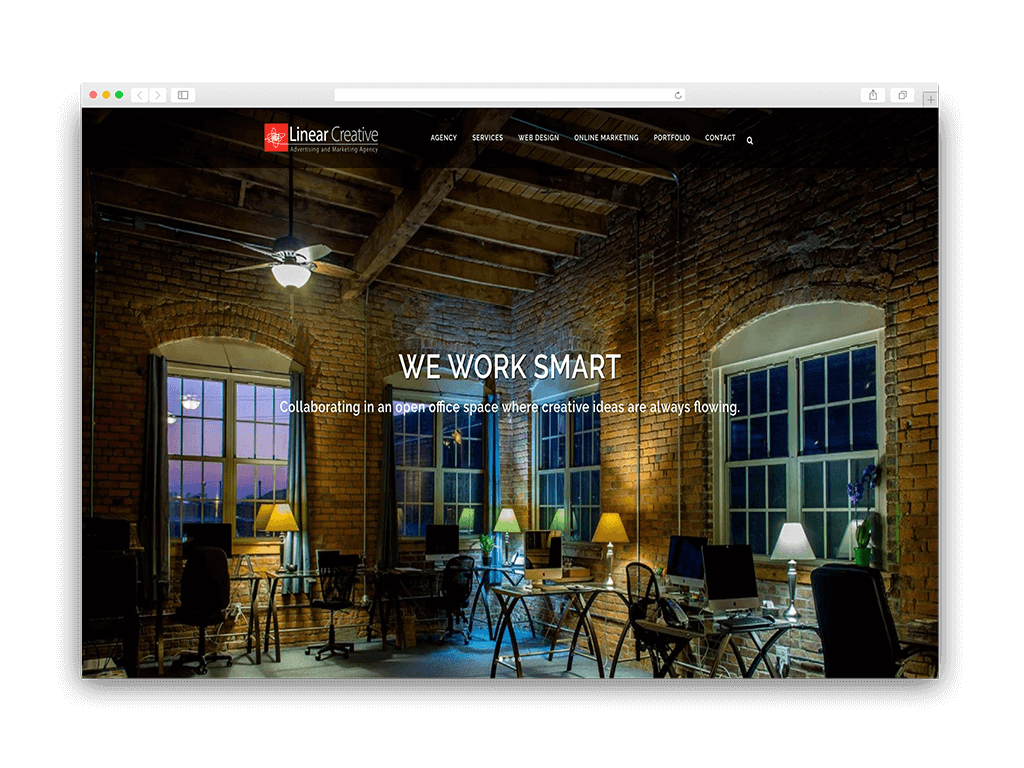 Linear Creative is an integrated advertising and marketing agency with offices in Cleveland and Columbus. They've been around for over a decade and have experience with all types of clients, from startups to corporations, nonprofits, schools, government agencies, and attorneys.
They even offer an agency discount to non-profit agencies in Ohio, which roots back to the owner, Ray, who used to donate his skills to local hospital programs over 20 years ago.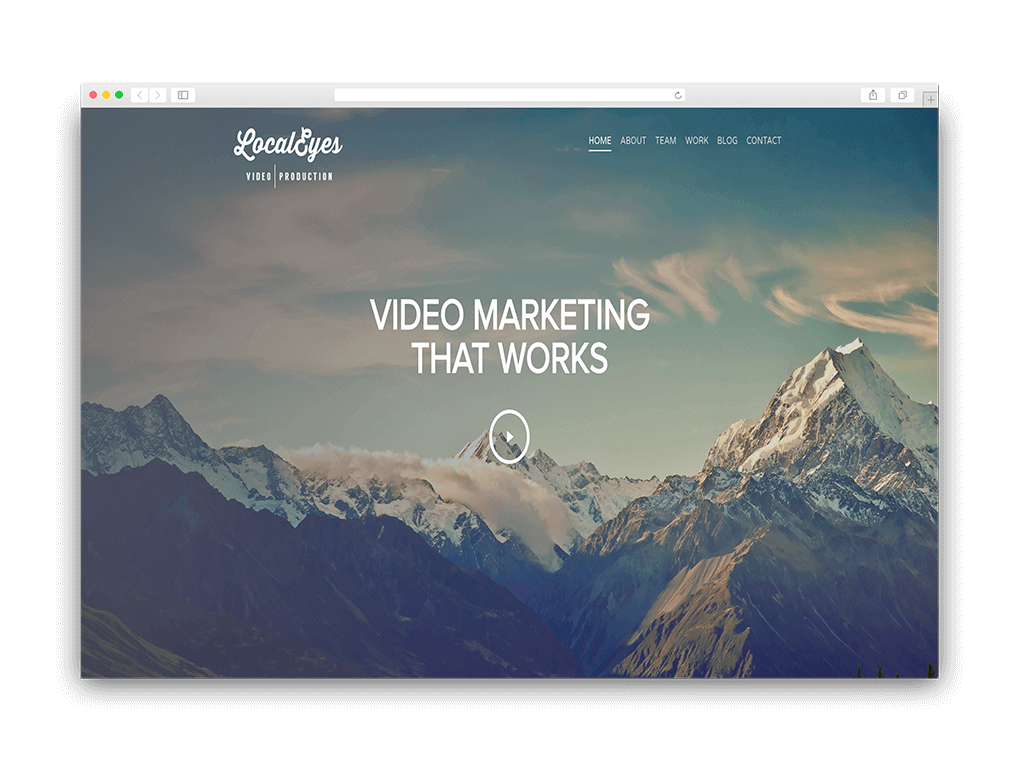 LocalEyes is a video production company from Denver that utilizes video SEO practices to optimize each video they produce.
"I would truly recommend them with sincerity and back it up 100% with saying that it is a great business move. This is a great way to spend on advertising and marketing." Sarah Wallace, Christakis Greek Cuisine.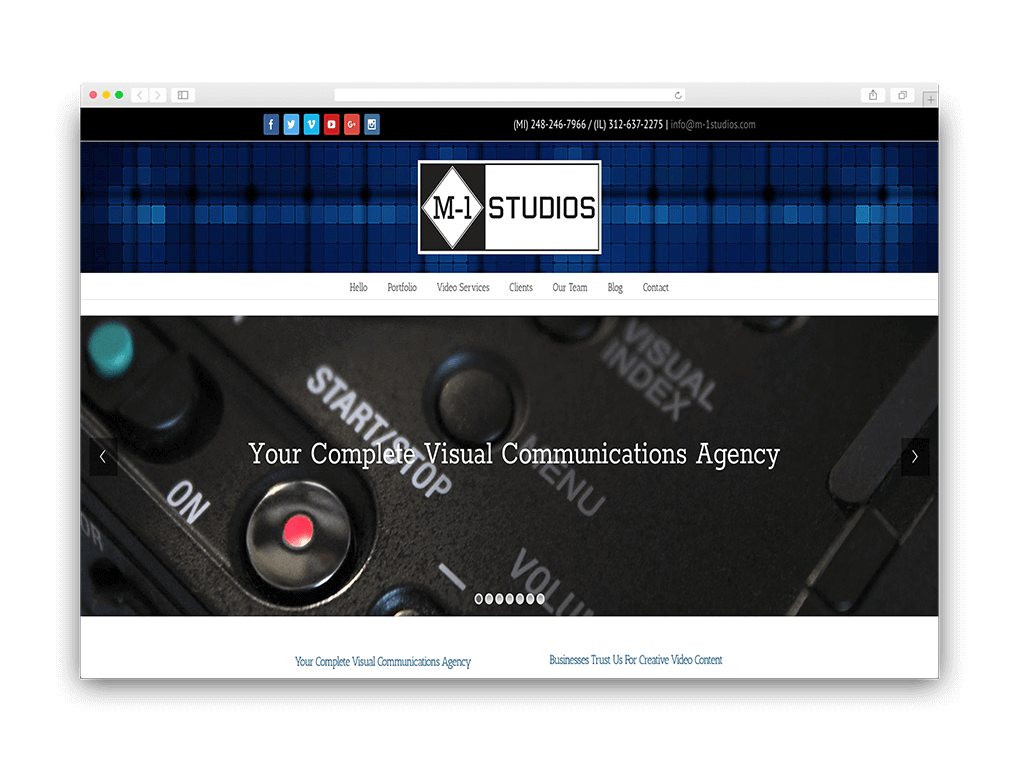 M-1 Studios is a video agency that provides complete creative consulting, development and production of high-quality, cost-effective business & organizational scripting and video content. They have a studio in Michigan with offices in Chicago and Atlanta too.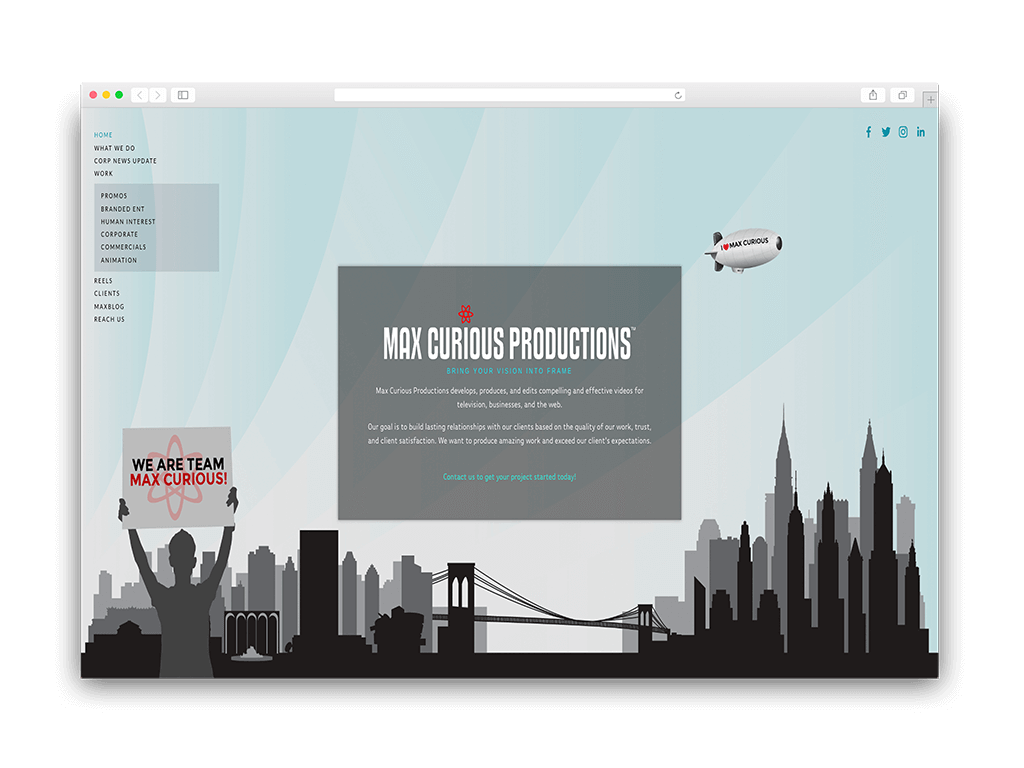 Max Curious Productions has been operating since 2000  in New York City and has worked with leading brands and high-profile entertainment companies for commercial and corporate video productions. Whether you need a camera crew, an editing suite or full production assistance, they can provide the services you need.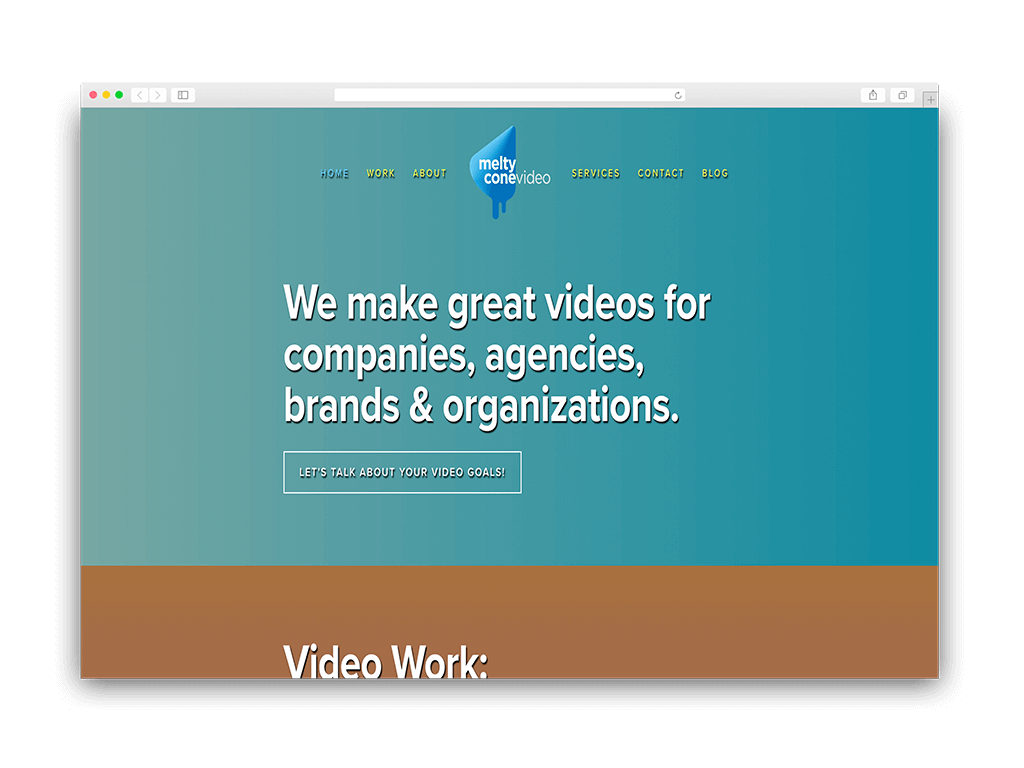 Melty Cone is a video production company in NYC that provides clients with video content creation services.
They produce all types of commercial, corporate, social, digital and mobile videos for all sorts of companies, agencies, brands, organizations, nonprofits, startups and businesses across all industries and are a full-service video production company.
38. Mishnoon – Austin, TX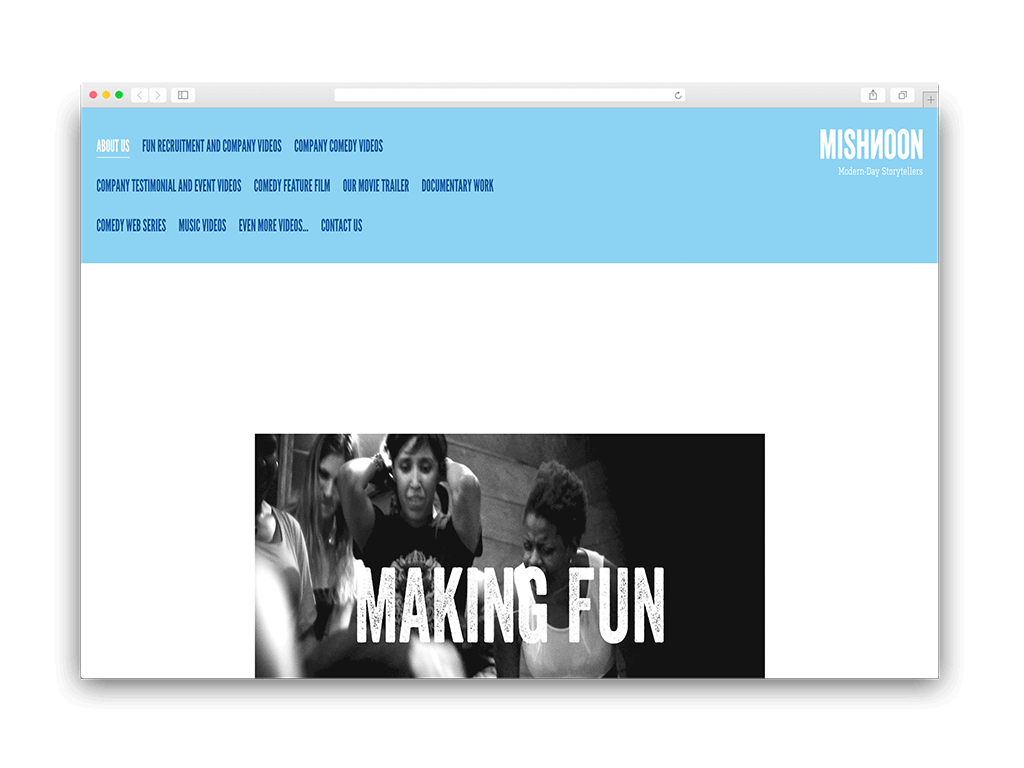 Mishnoon is a full-service video production company based in Austin, TX and is run by filmmakers the Holden Brothers.
They strive to produce videos that reflect the core values of their clients and help them achieve their goals as well. Most importantly, they love collaborating with their clients.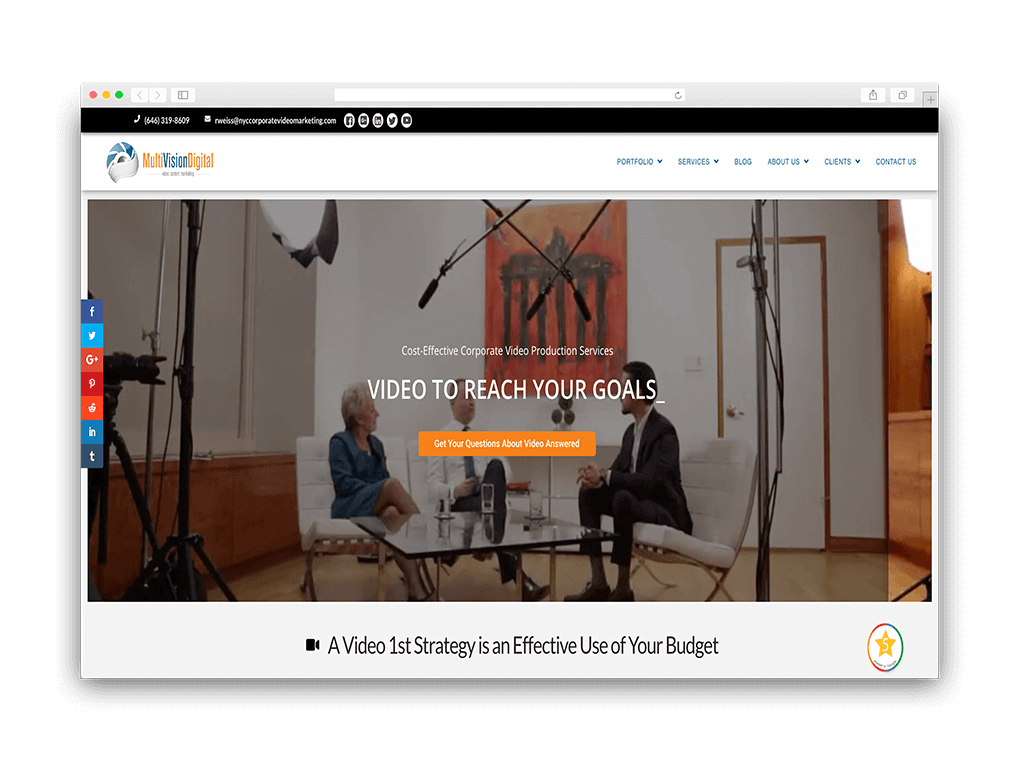 MultiVision Digital is an NYC corporate video production company that utilizes turn-key video production services and video marketing in New Jersey and Philadelphia as well.
"I've worked with the pros at MultiVision several times and continue to be impressed by their technical expertise and creative eye for getting the right shot. They come prepared, work efficiently, and get the job done. Robert is a perpetual source of ideas and can work well with very different personalities to get the best from them — a rare skill honed by experience and insight. They deliver for us!"- Jim T., Marketing Manager, Berdon LLP.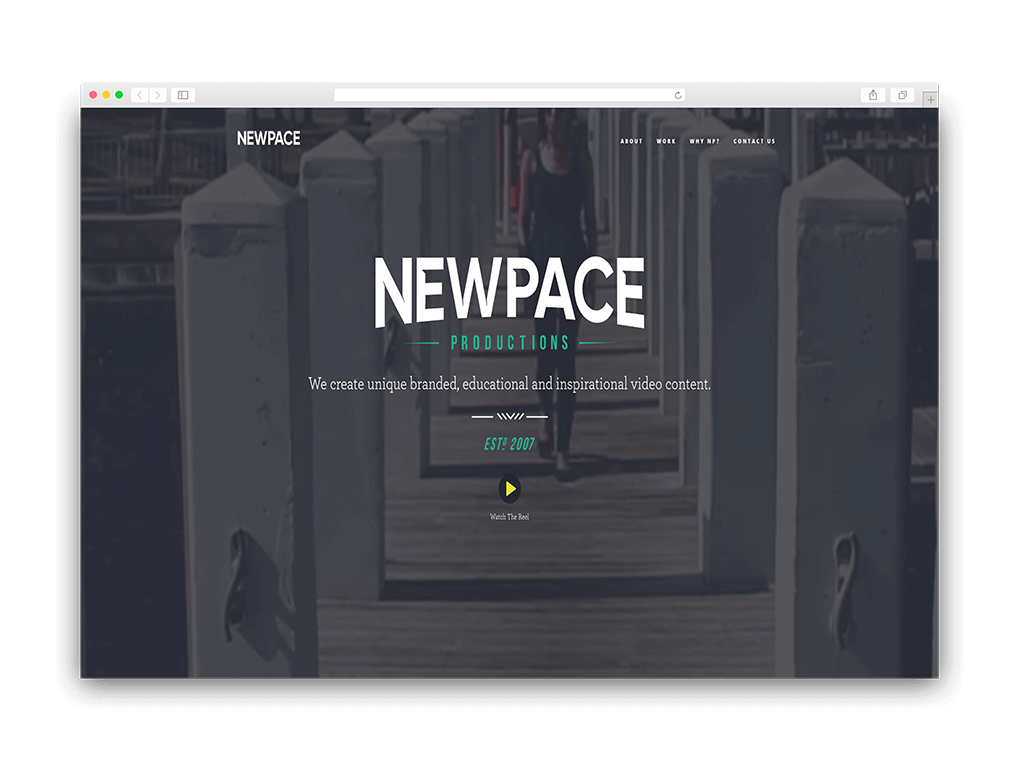 NewPace Productions is a creative video production agency that was established in 2007 in Ardmore, PA. They're best known for unique branded, educational and inspirational video content.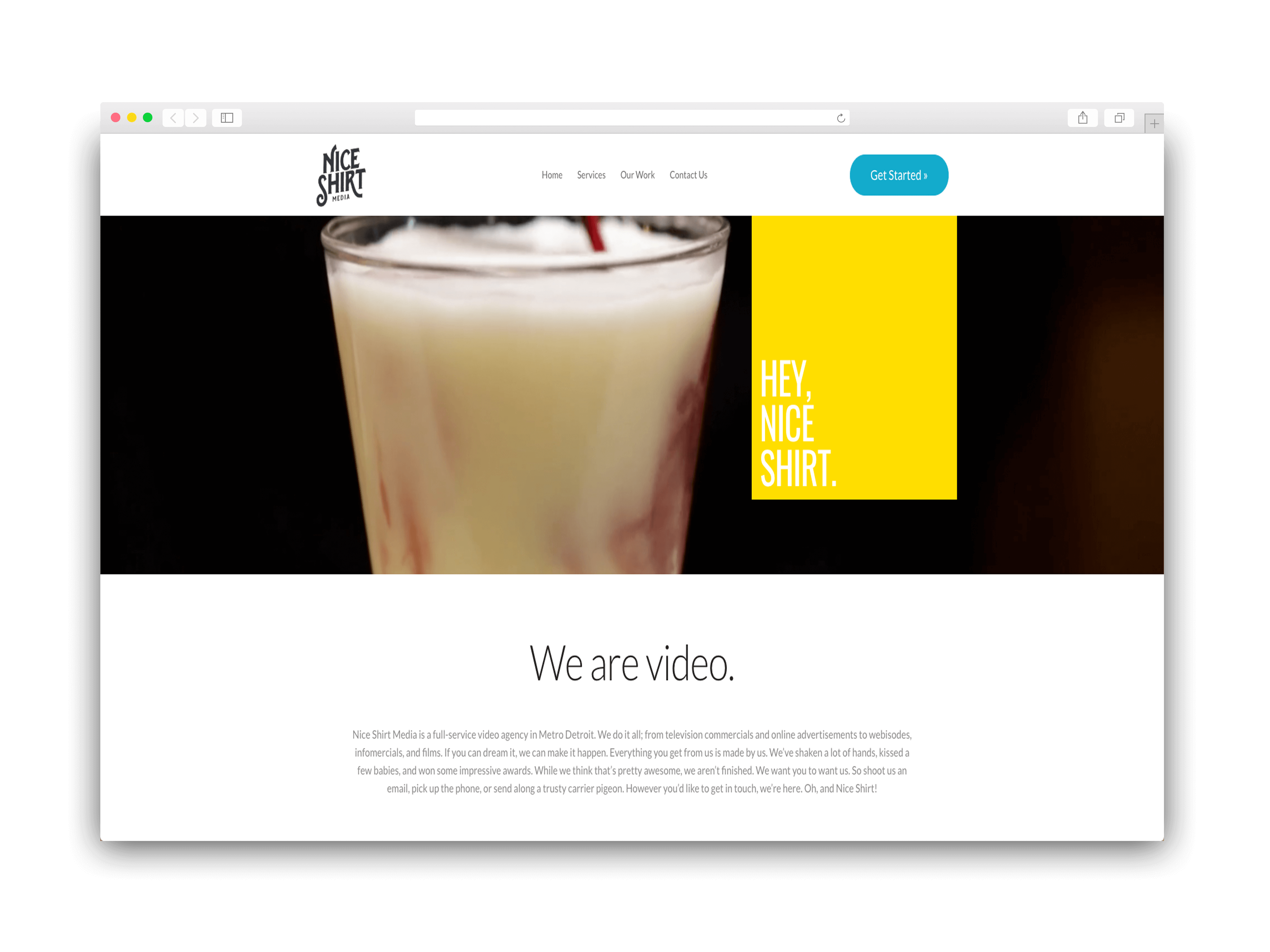 Nice Shirt Media is a full-service video agency in Metro Detroit and do all kinds of work from television commercials and online advertisements to webisodes, infomercials, and films.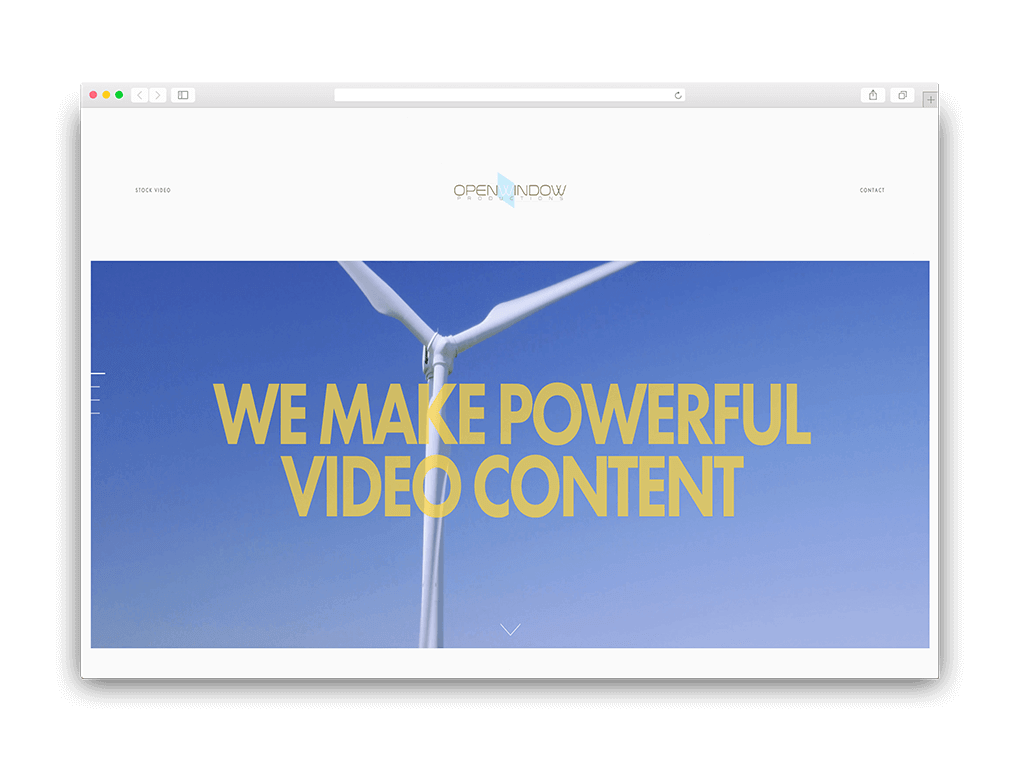 Open Window Productions is a video production company out of St. Paul, MN and specializes in custom templates, stock video, aerial video, and photography.
"The experience was terrific, the company was super easy to work with, friendly, and in constant contact throughout the process, and the video they delivered is a product we will use for years to come to tell people who we are, where we are, and what the impact is that we have on our community."- Hal Cropp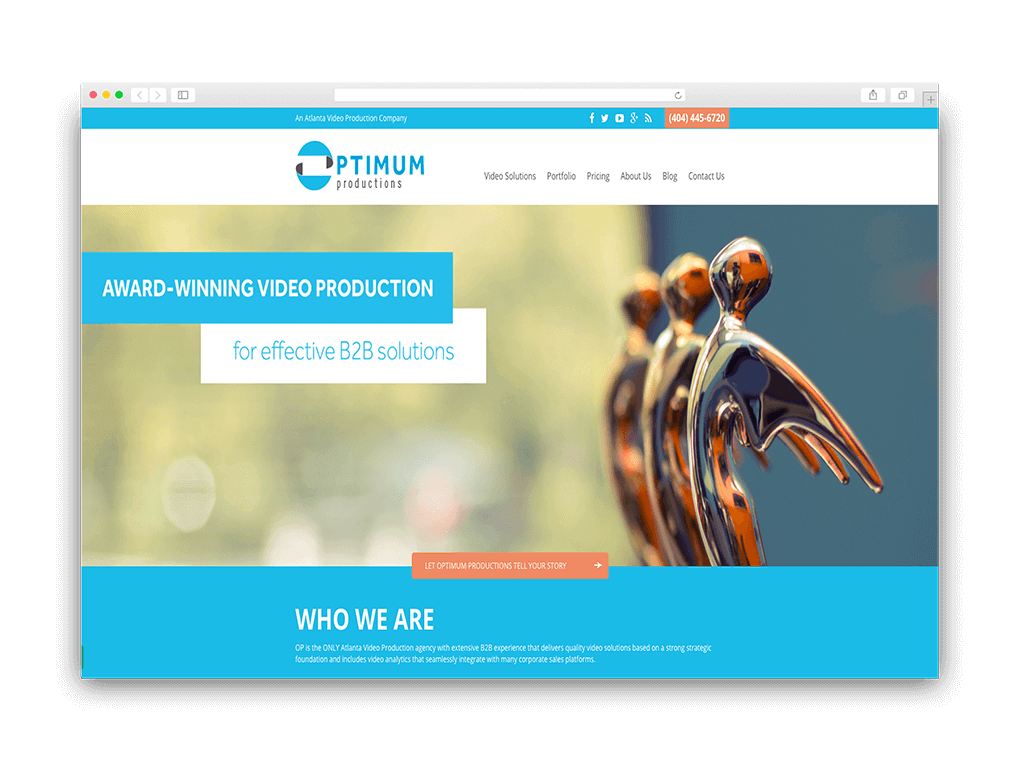 Optimum Productions is an Atlanta video production agency that specializes in B2B video solutions. Optimum offers a wide range of services for their clients from script to screen.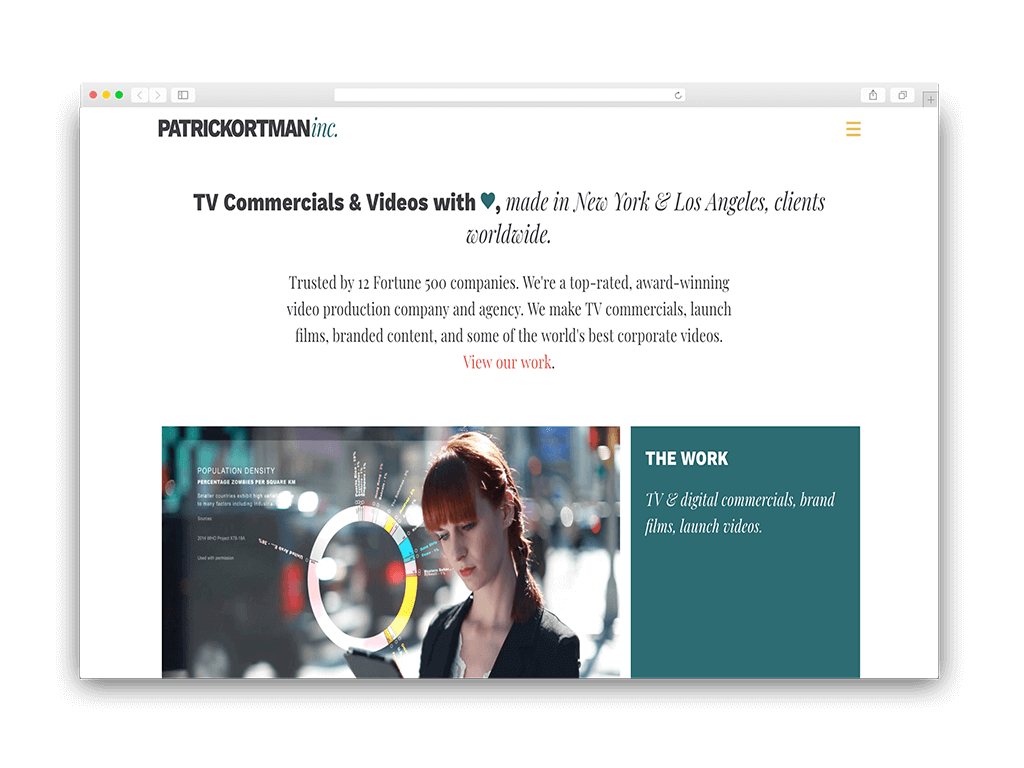 Patrick Ortman Inc. is a video production company and agency out of Los Angeles and New York that makes TV commercials, launch films, branded content, and corporate video.
"Many thanks for your patience, professionalism, preparation and collaboration over the past few years. Our business is changing every day, and you and your team helped us capture the spirit of our fast-growing start-up!" -Hannah Grove, CMO, iCapital Network, NY.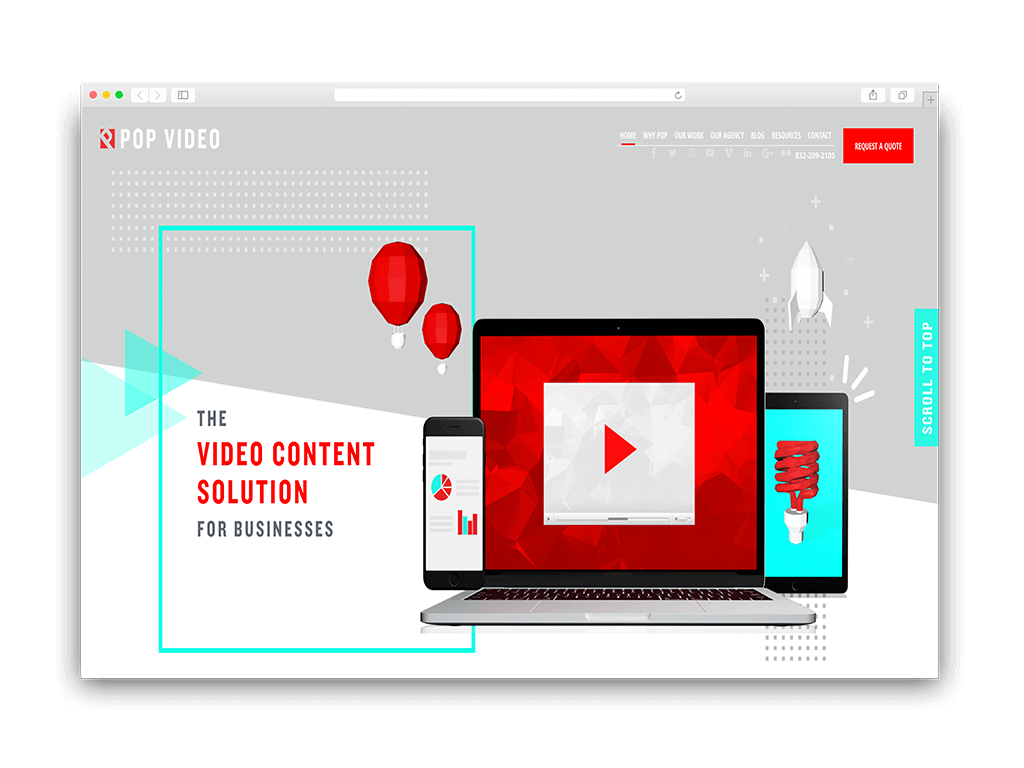 Pop Video is a Houston-based video production agency with business-first video content solutions. They provide visual content like videos, animations, infographics, interactive media, and more.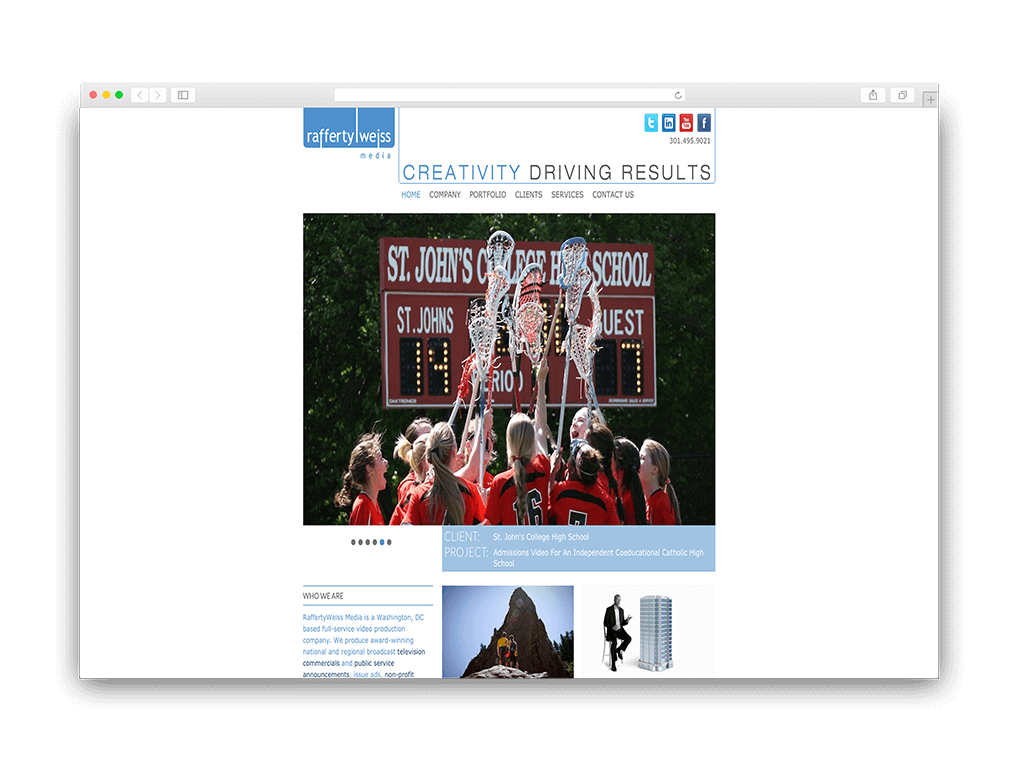 RaffertyWeiss Media is a Washington, DC-based full-service video production company that produces national and regional broadcast television commercials and public service announcements, issue ads, non-profit fundraising videos, corporate videos, educational videos, and online videos.
"Congratulations and thank you for the fantastic job you did on our video – it was just superb! It was a highlight on both Thursday and Friday; the response from the employees was great. Thank you again for all of your help. Well done!!"- Paul Walsh, CEO Diageo.
Real Integrated is a full-service advertising agency in Metro Detroit that has been developing creative campaigns for over 60 years.
"The Real Integrated team has brought new ideas and energy to our marketing efforts, with a structured approach to analytics and measurement. Very positive experience on all counts!" -Walter, Eastern Michigan University.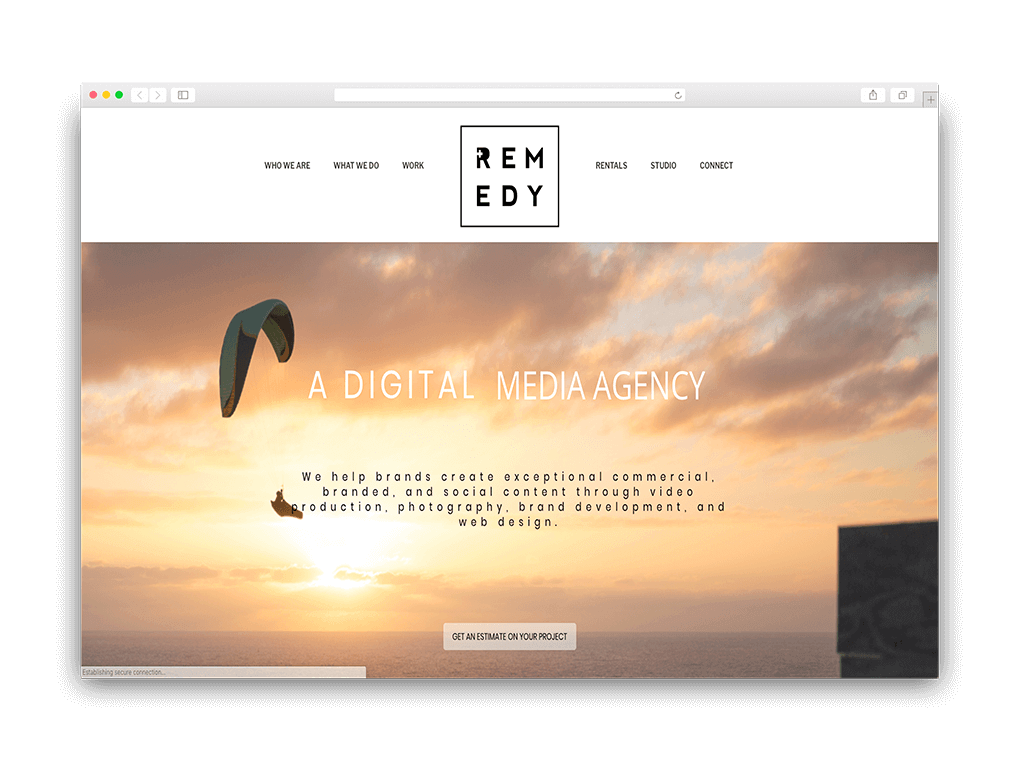 Remedy Films is a digital media agency in Atlanta, GA, that creates commercial, branded, and social content through video production, photography, brand development, and web design.
Rex Production & Post is a full-service production company based in Portland, OR that offers customized audio and video production and post-production experience.
"REX produced a series of client testimonial videos for us. Tara managed the video production. They demonstrated excellent communication skills, were informative about the process and paid attention to minute details to ensure their capture of the interviews and delivery of the videos was of the highest quality, on time and under budget."- Demorie Agabekian, VP of Marketing MarketLinc.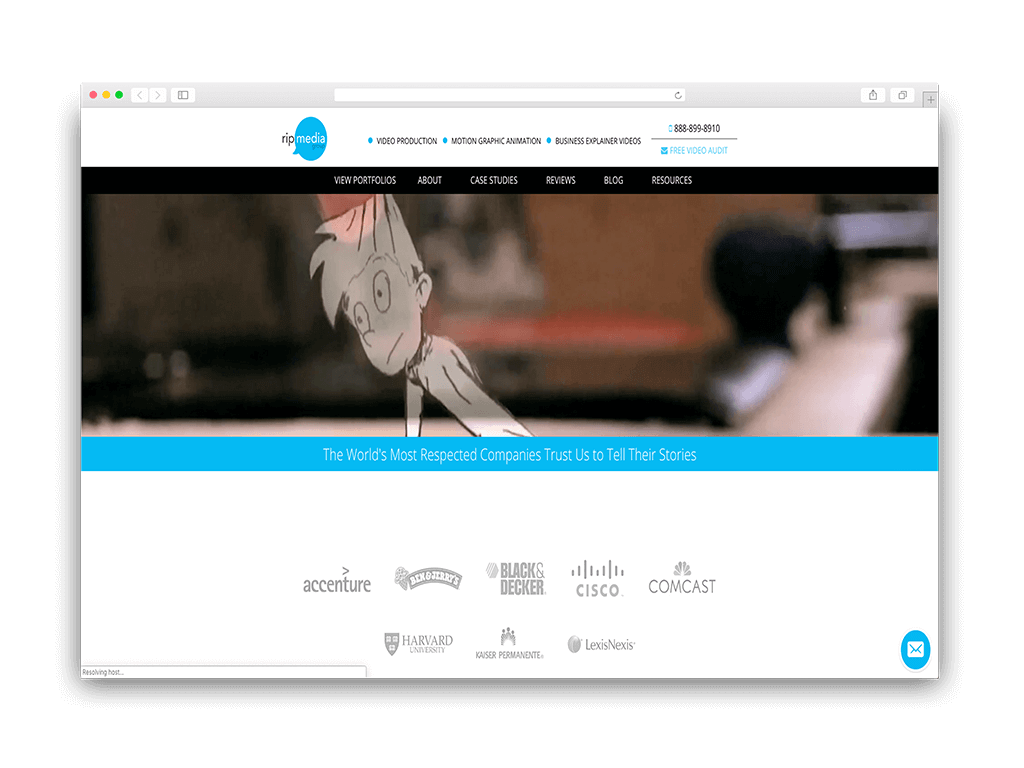 Rip Media Group is a Los Angeles based video production company that specializes in whiteboard and character animation and live-action video.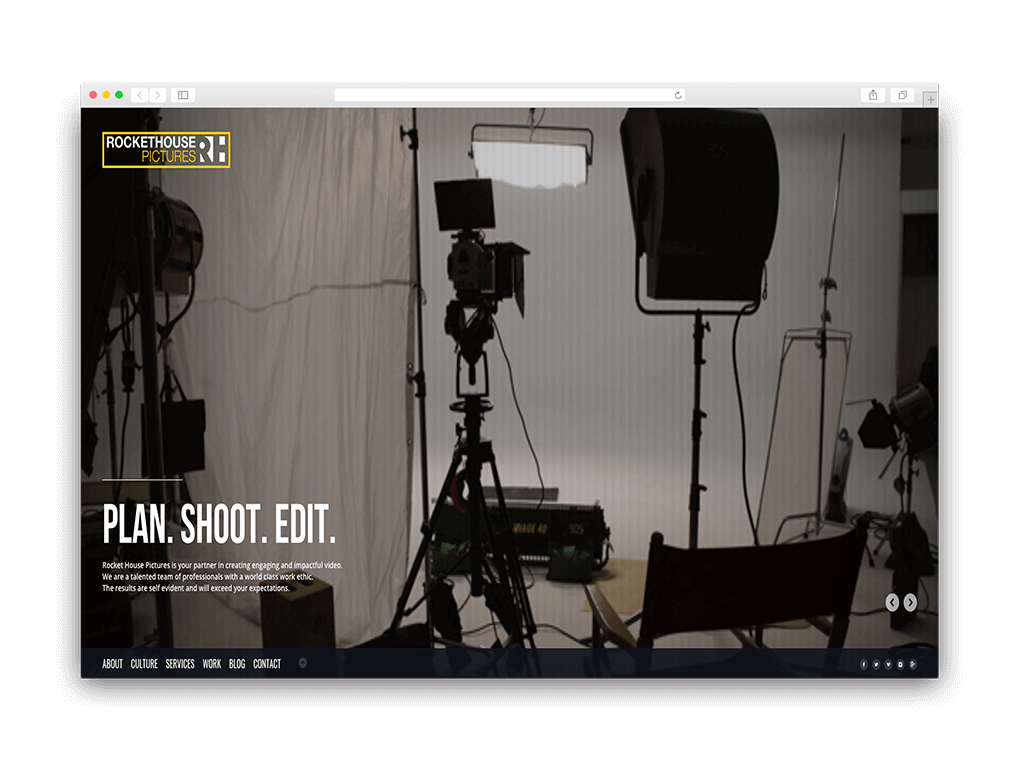 Rocket House Pictures is a full-service video production company based in Denver, Colorado that can assist you with everything from content development and scriptwriting to casting and location.
They specialize in photo and aerials, film and video, and design and graphics.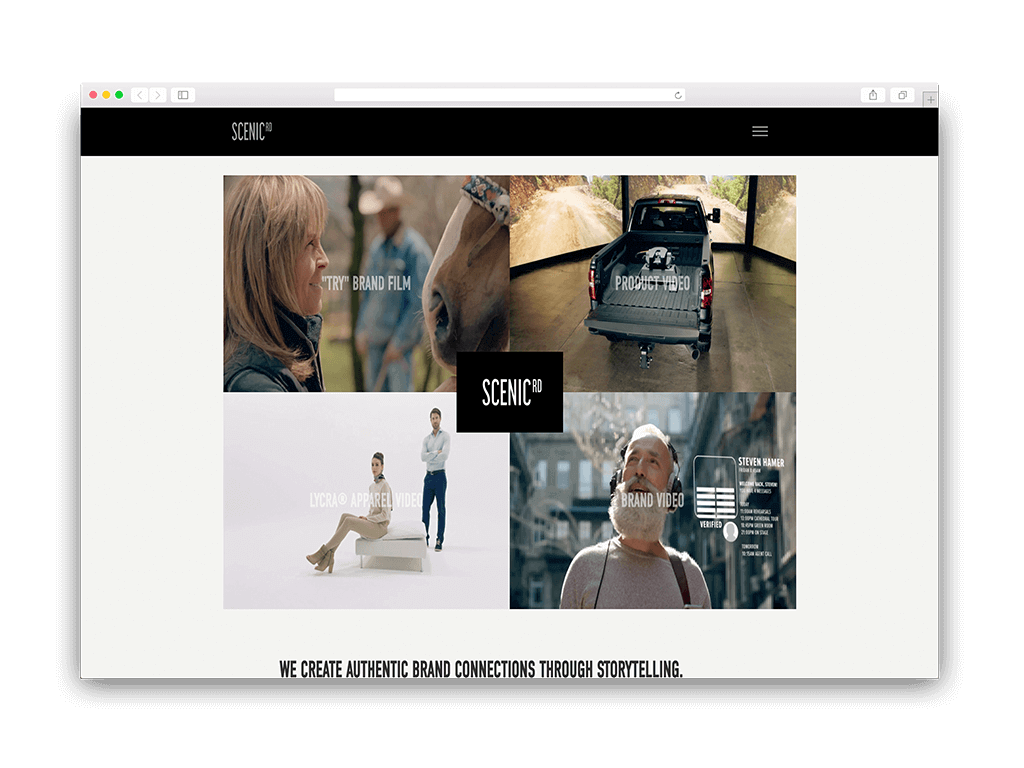 Scenic Road is a video production company and creative content agency that has office locations in Kansas City and Chicago and works with brands of all sizes to produce authentic consumer experiences.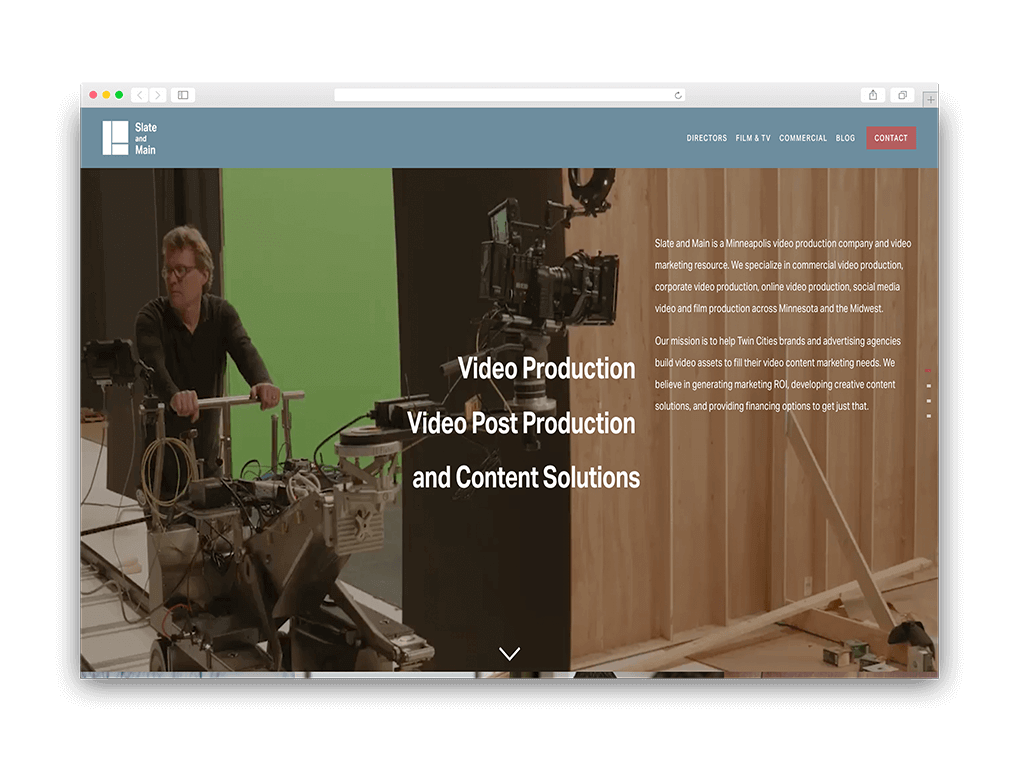 Slate and Main is a Minneapolis video production company and video marketing resource that specializes in commercial, corporate, and online video production as well as social media video and film production throughout Minnesota and the Midwest too.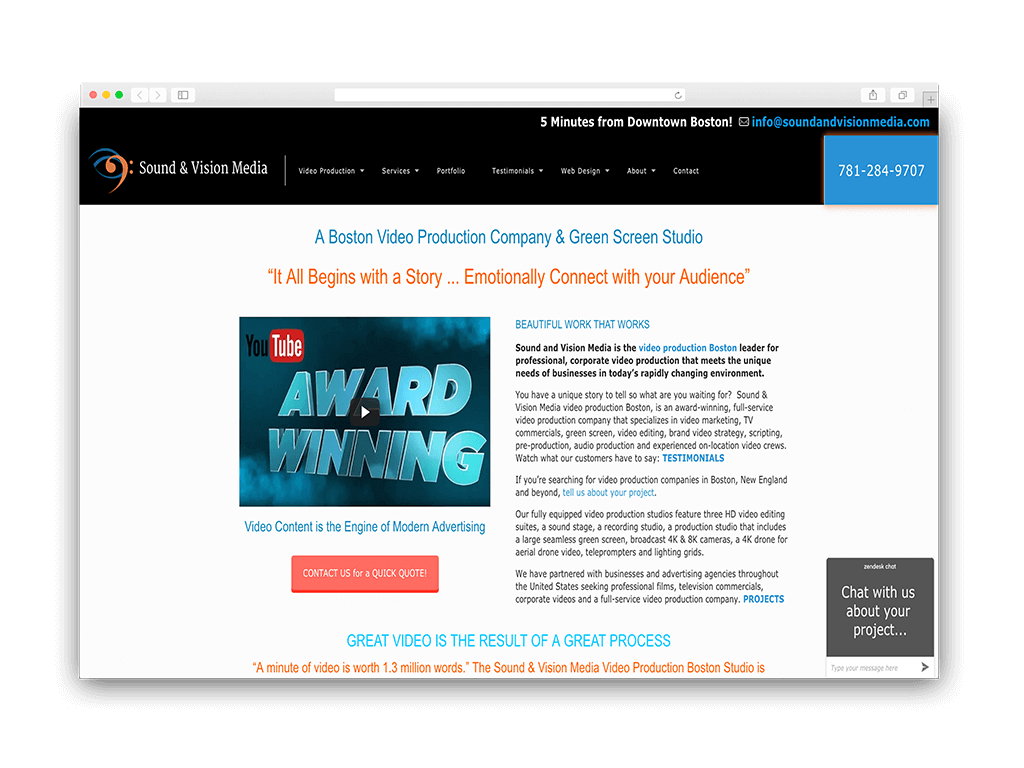 Sound and Vision Media is a full-service video production company in Boston that provides professional, corporate video production services to clients in Boston, Massachusetts, New England, and beyond.
"Going forward, SAV is for us! Also, I will make a conscious effort to my colleagues and people I know to extol the benefits of doing business with SAV. Thank you for providing a company that goes above and beyond proficiency and service."- Donna, DePrisco Diamond Jewelers.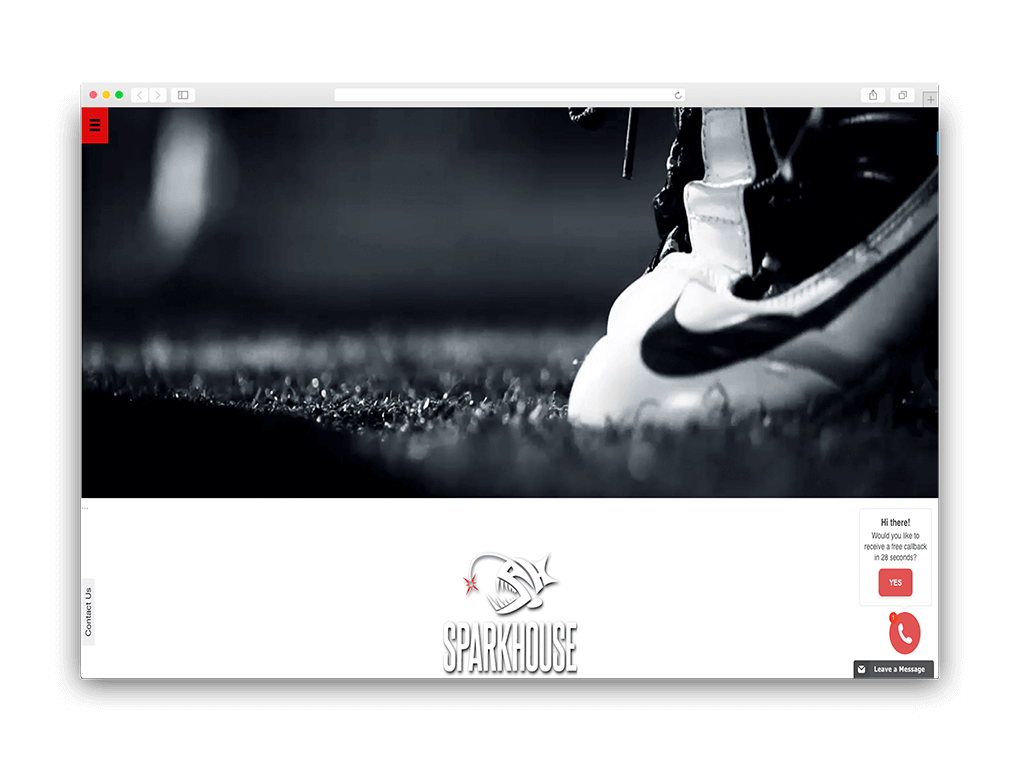 Sparkhouse is an Orange County video production company with over a decade of experience in branded films and commercials as well as a suite of other services that can be tailored to the customer's video production goals.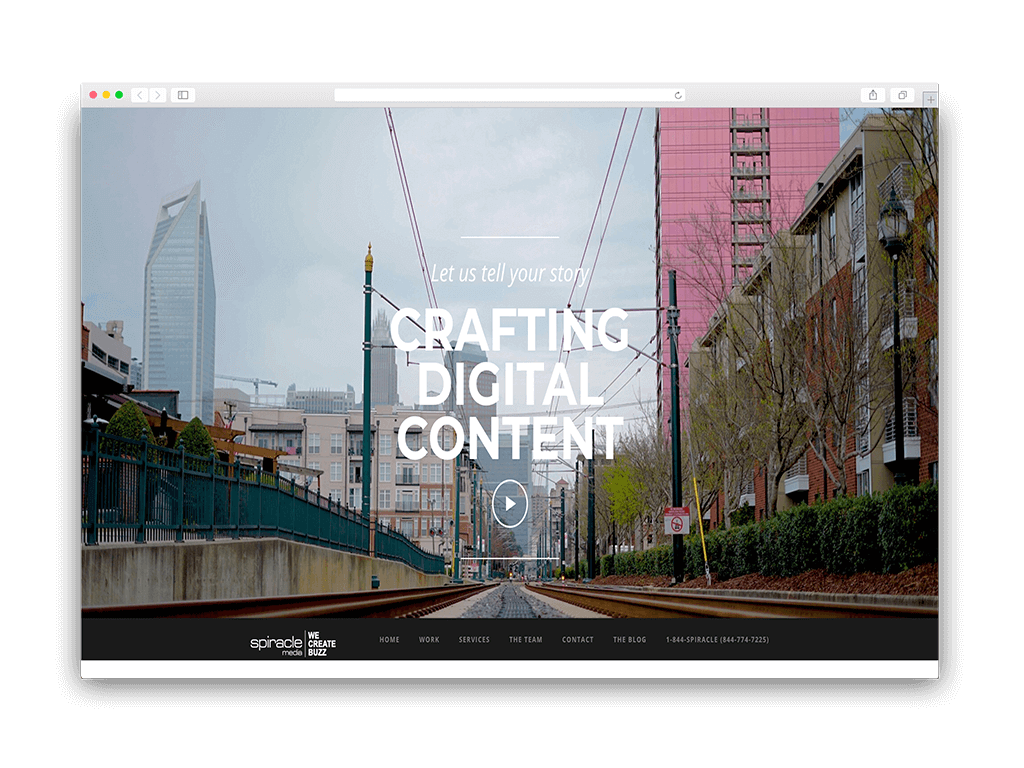 Spiracle Media is a video content agency that has been in operation since 2011 out of Charlotte, NC that is known for crafting unique digital content.
"Whether it's long-form content or something concise, I know that Spiracle can deliver a compelling message. It's exciting to see those stories come to life."- Whitney Combs, Queen University.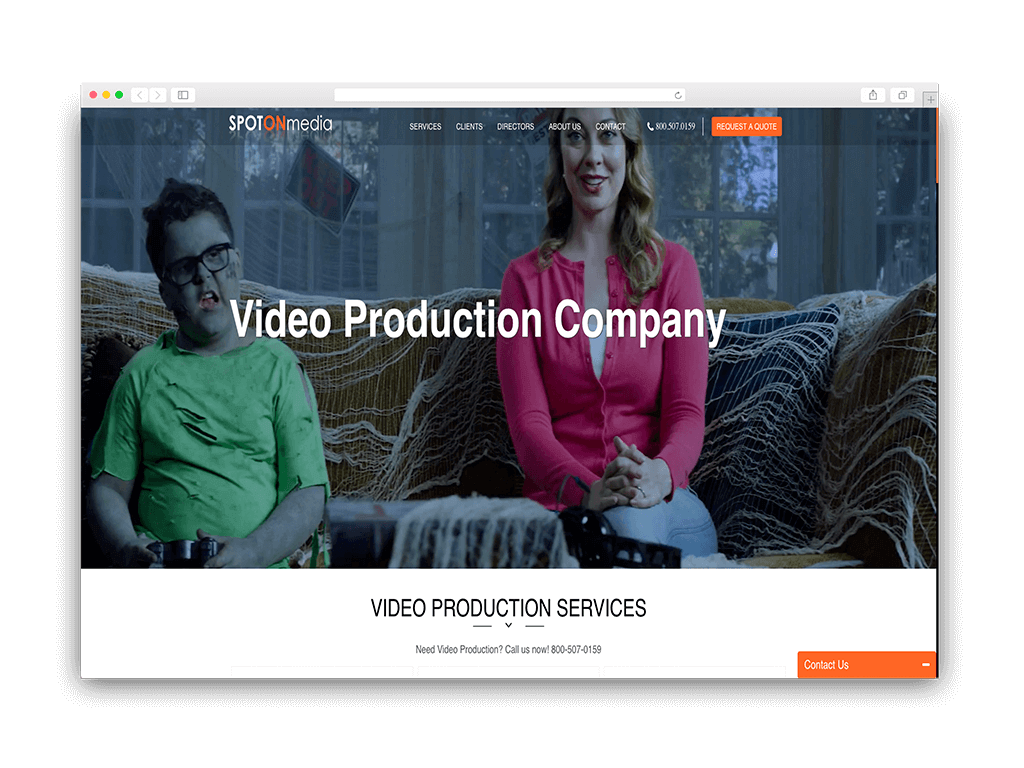 Spot On Media, Inc. is a video production company that specializes in creating TV commercial productions and Infomercials as well as blended media campaigns using TV, radio, print and online advertising.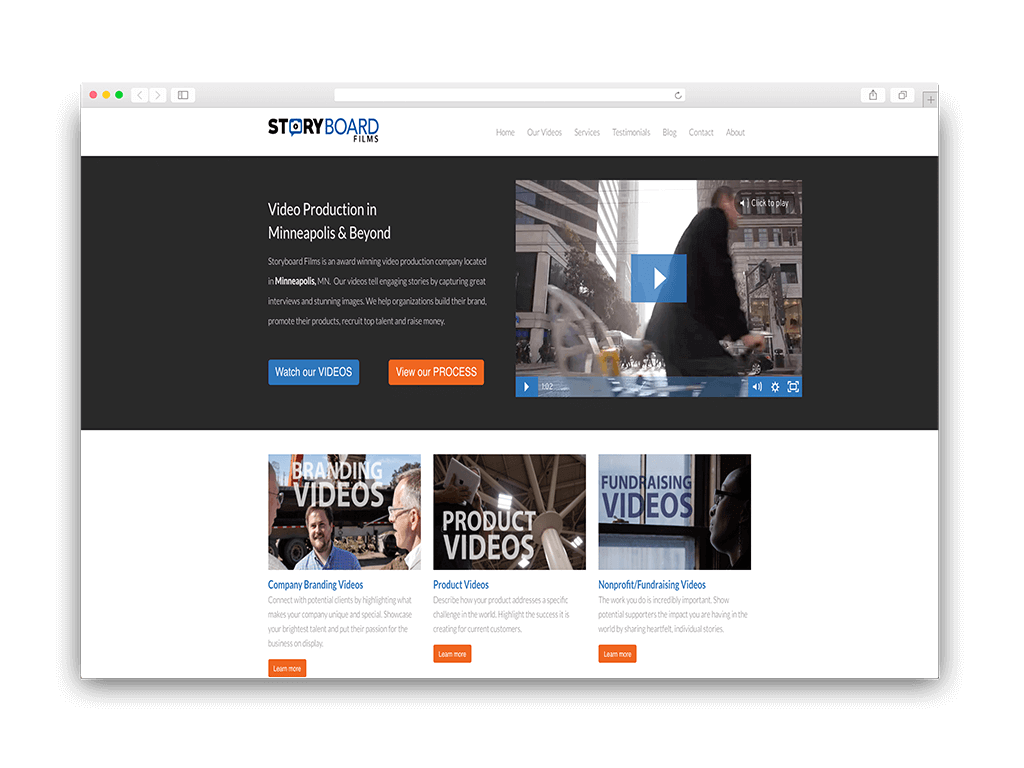 Storyboard Films is a video production company located in Minneapolis, MN to help organizations build their brand, promote their productions, recruit top talent, and raise money.
"Storyboard Films produced a client testimonial and a recruiting video for us at Object Partners. They exceeded expectations, were available with short notice, and the end product has been well received! Great professional quality and the crew is fun, creative and easy to work with. I recommend them highly."-Ehren Seim, COO Object Partners.
59. Storyfarm – Baltimore, MD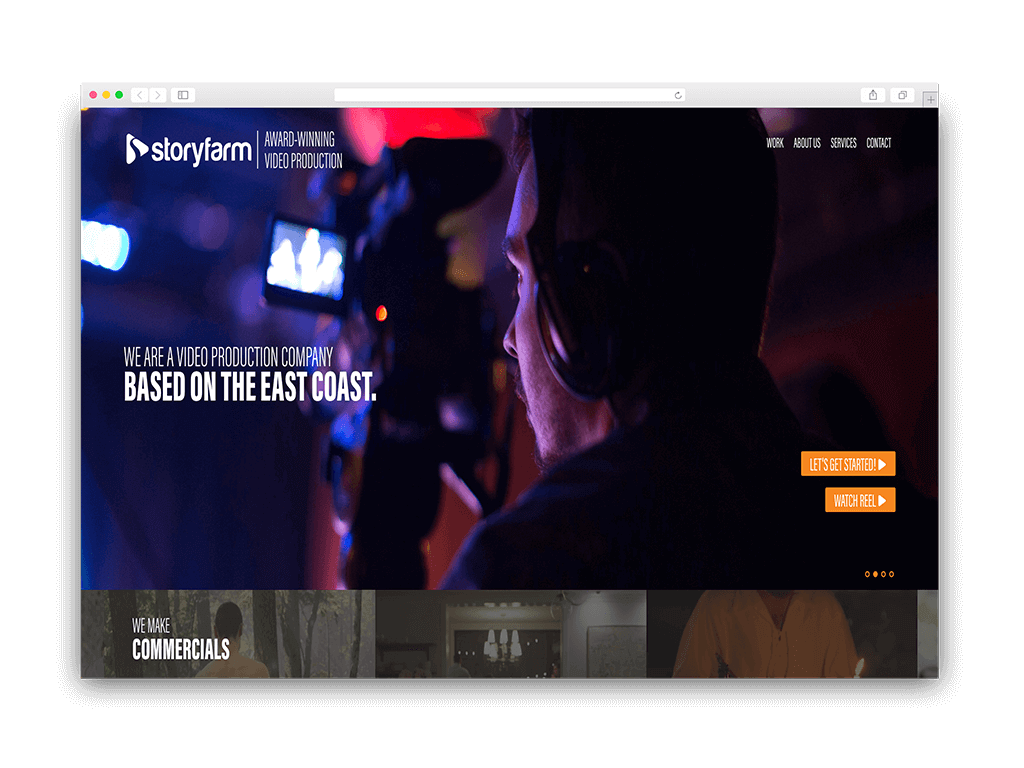 Storyfarm New Media is a full-service video production company that operates out of Baltimore, MD. Their services range from social, marketing, commercial, and animation videos.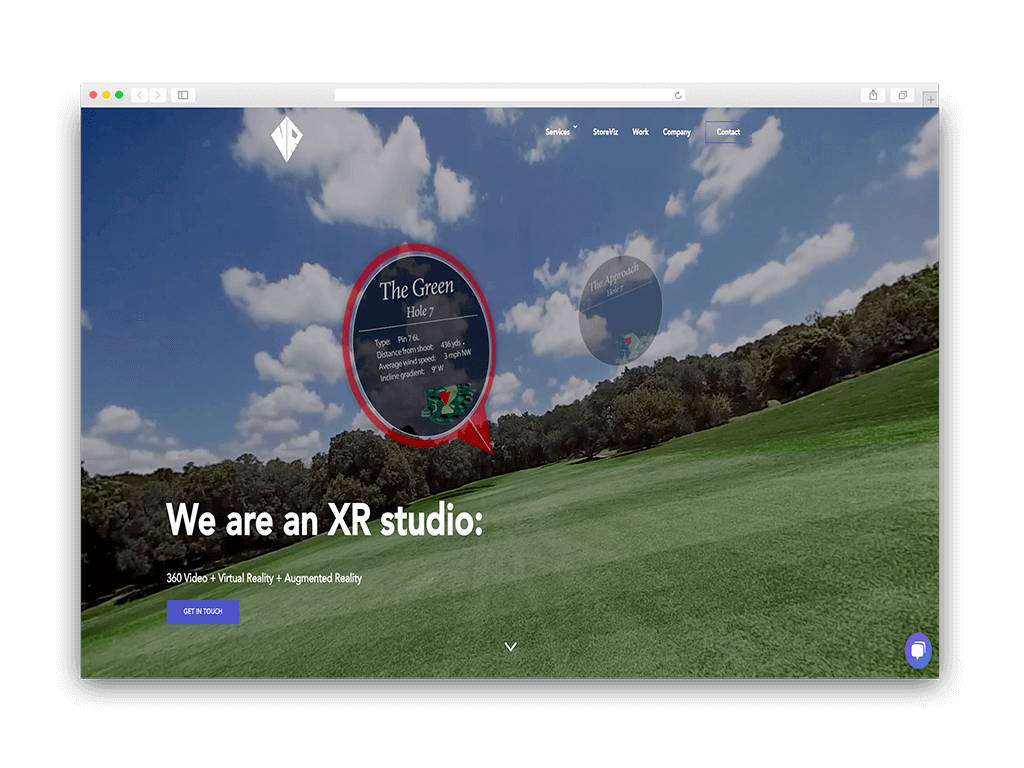 SubVRsive is an immersive technology company based in Austin, TX with deep roots in virtual and augmented reality video content.
"They were great problem solvers and team players through the entire process."- Heather Norton, VML.
61. Telideo – Denver, CO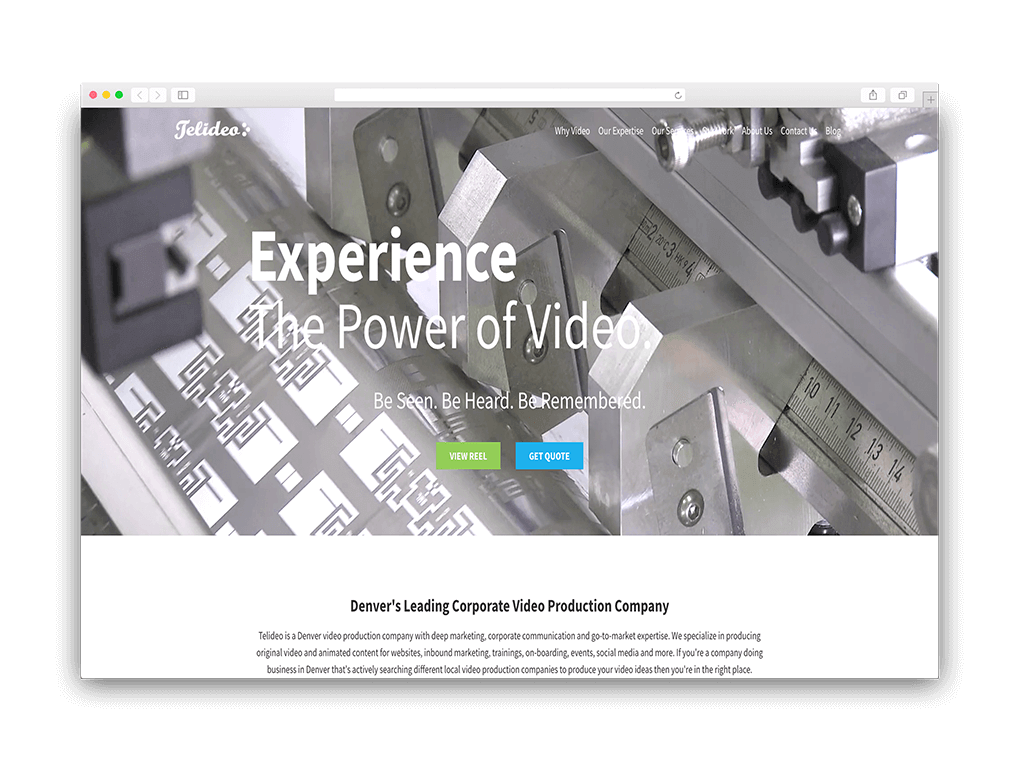 Telideo is a Denver video production company and corporate animation studio.
They specialize in producing original video and animated content for websites, inbound marketing, training, on-boarding, events, social media and more.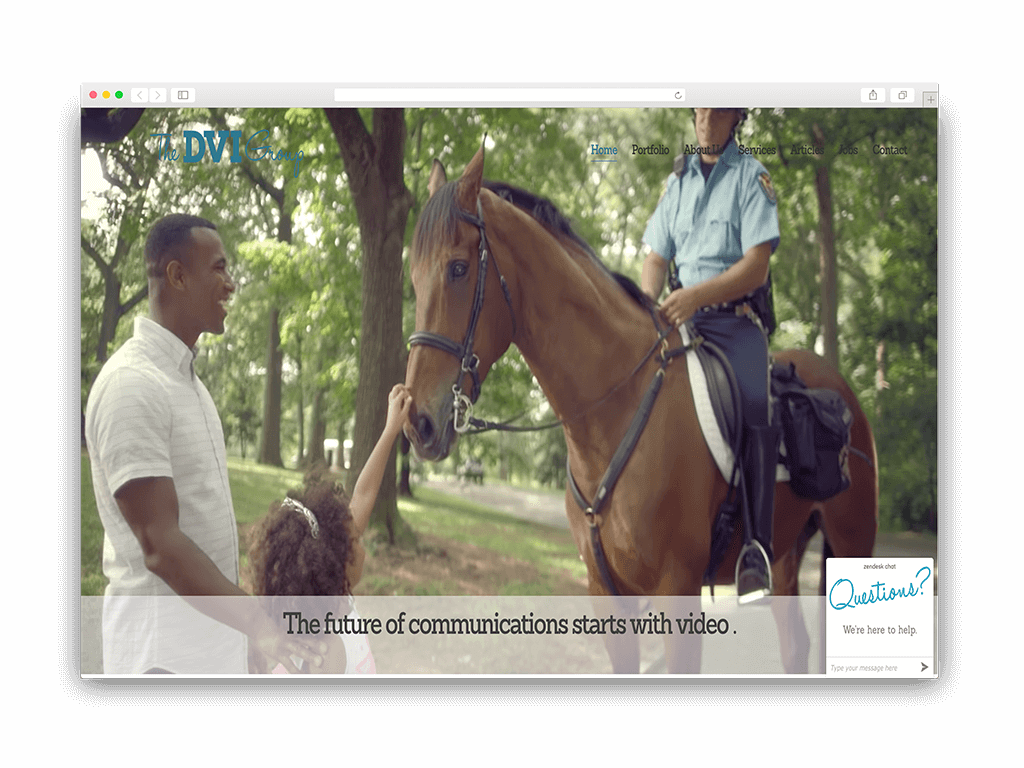 The DVI Group is a full-service video production agency that has video services from live-action to 2D or 3D animation and anything in-between.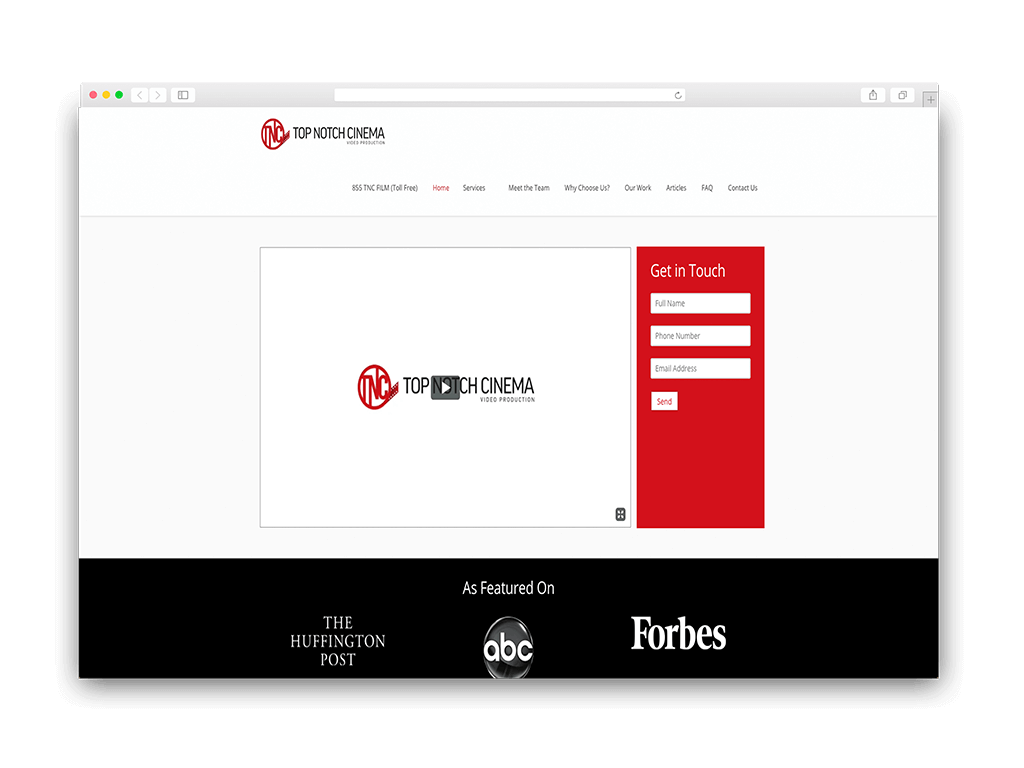 Top Notch Cinema is a corporate video production company with a full production team based in New York that specializes in creating video content for businesses, both large and small.
"Top Notch Cinema can translate our ideas into a wide array of video projects from animation, infographic, documentary, interviews, and pilots. Greg Parker, one of the Founders of Top Notch Cinema, has a passion that shaped our product and company culture. We owe a lot to Greg and the Team at Top Notch Cinema for believing in us since day one!"- Jonathon Francis, COO & Co-Founder of Elite Daily.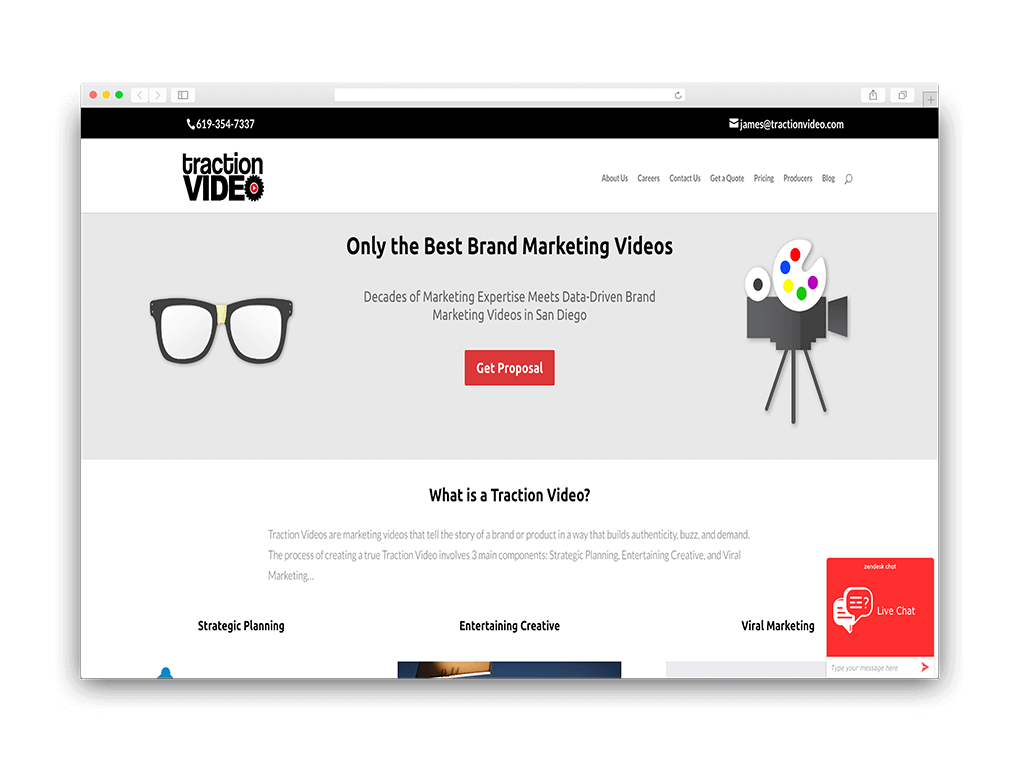 Traction Video is a San Diego video production company that specializes in marketing videos involving three main components: Strategic Planning, Entertaining Creative, and Viral Marketing.
65. Twelve12 – Irvine, CA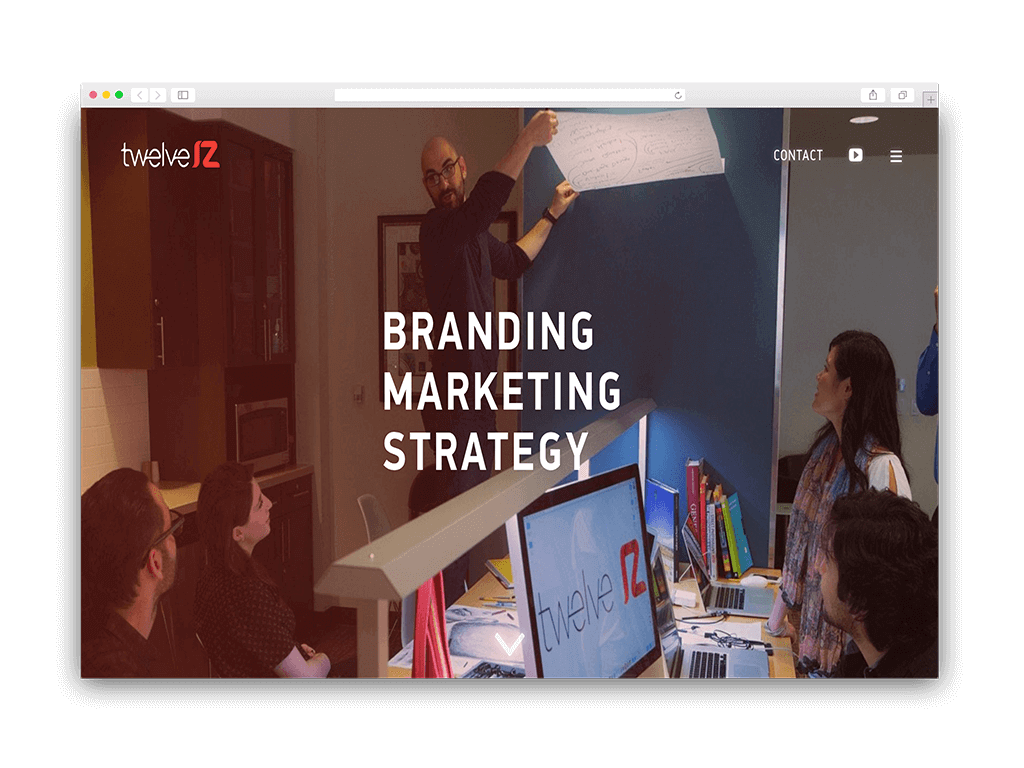 Twelve12 is an Orange County marketing and digital branding company that specializes in SEO and online and digital marketing. Their video production services include commercials, branding videos, corporate, pre- and post-production, and feature films.
"What I liked about Twelve12 is that they listen, very carefully, ask questions to understand more, then use innovation and creativity to propose you things that you couldn't have imagined. They have gone into our DNA and understood things that we didn't know. Twelve12 to us is more than just a vendor, they are a partner."-Turker Hidirlar, VP, iConn Technologies.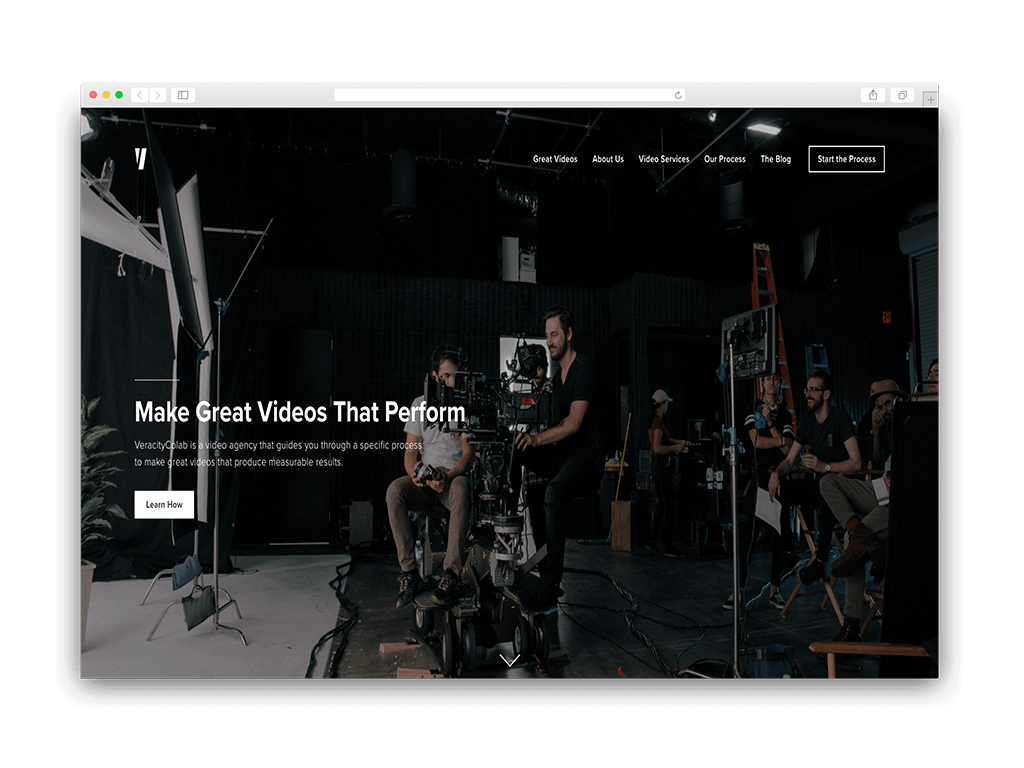 VeracityColab is a video agency in California with the purpose statement Love & Help People. They produce videos for every medium and focus strictly on video to deliver better results over a traditional full-service agency.
"I've worked with a lot of agencies and the collaboration with VeracityColab stands out. They are actively involved in every project that we work on. That makes them unique."- Wil Hansen, Principal Designer, Intuit.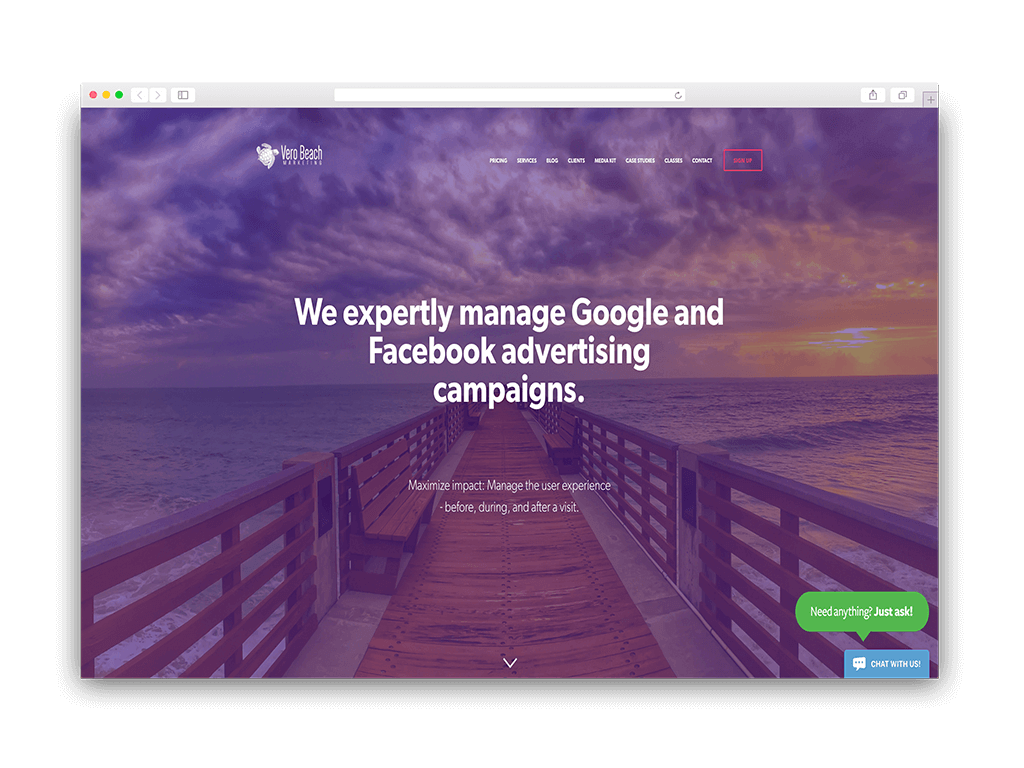 Vero Beach Marketing specializes in modern mobile and digital media marketing services in Vero Beach, FL. They offer an array of services from location photography and videography, to video production and editing services.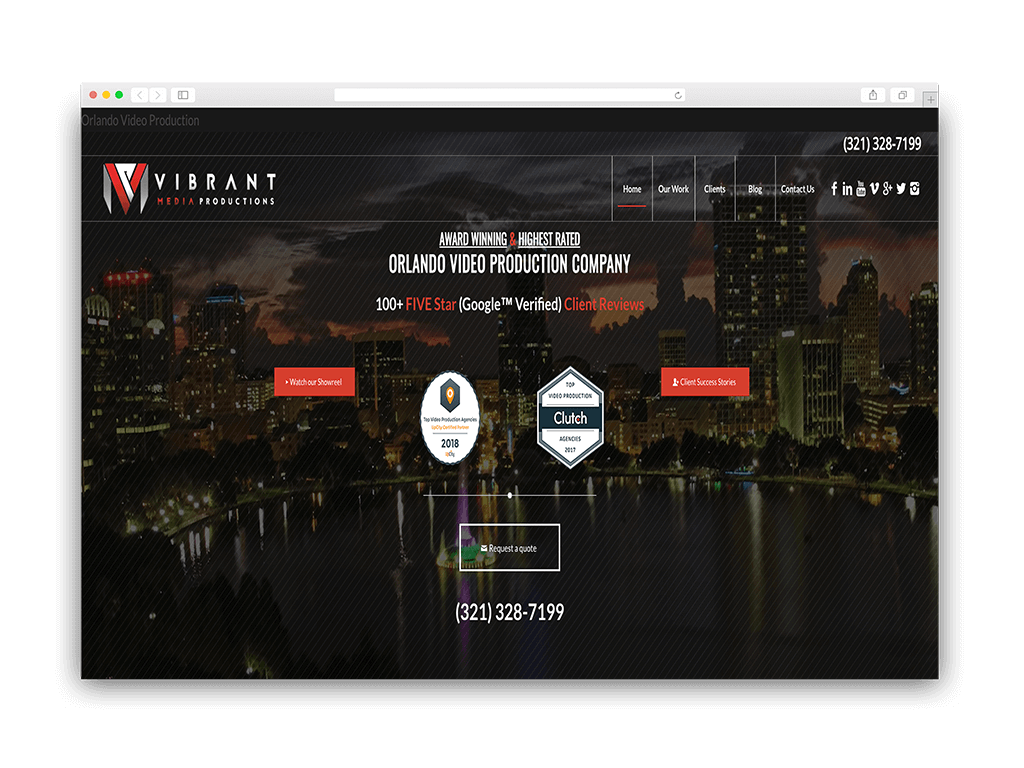 Vibrant Media Productions is an Orlando-based video production company with a goal to craft compelling visual content and focus on creating customized, client-centric media that delivers ROI-driven results.
"We've hired Vibrant and re-hired and re-hired them again – because they're unbelievably good at capturing the true vibe of our events, connecting with our clients, and finishing ahead of schedule and on budget. We've flown them to our events around the country rather than find a local team. We'll never use anyone else."- Rob Booker.
69. Vizoodeo – Denver, CO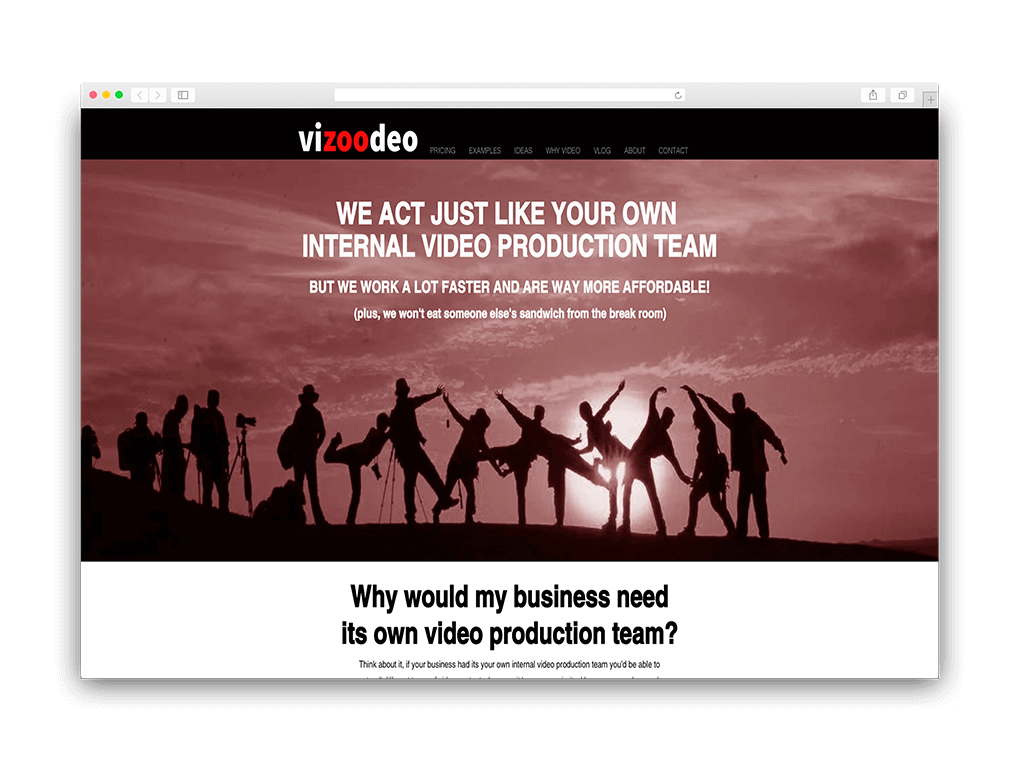 Vizoodeo is a video production team out of Denver, CO who provides affordable video production and video marketing services. They're known to create fast, affordable video content for companies in all types of industries.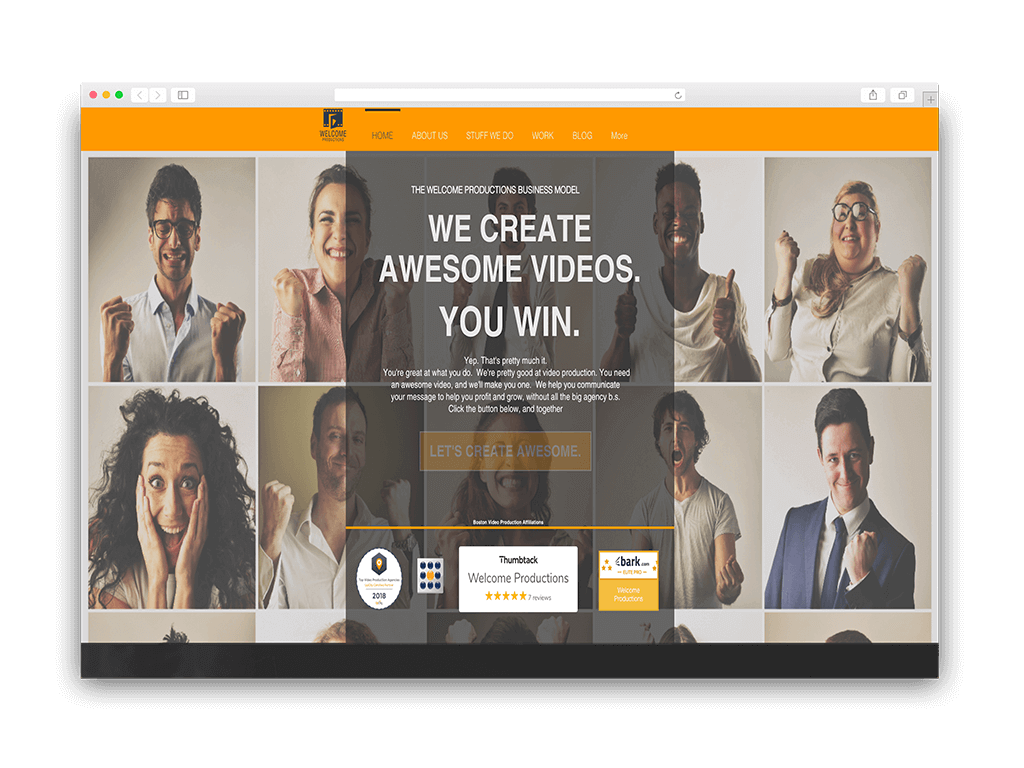 Welcome Productions is a video production company in Boston that has been in operation since 2009 and features image creation, video editing, and collaboration.
71. Ydraw – Saint George, UT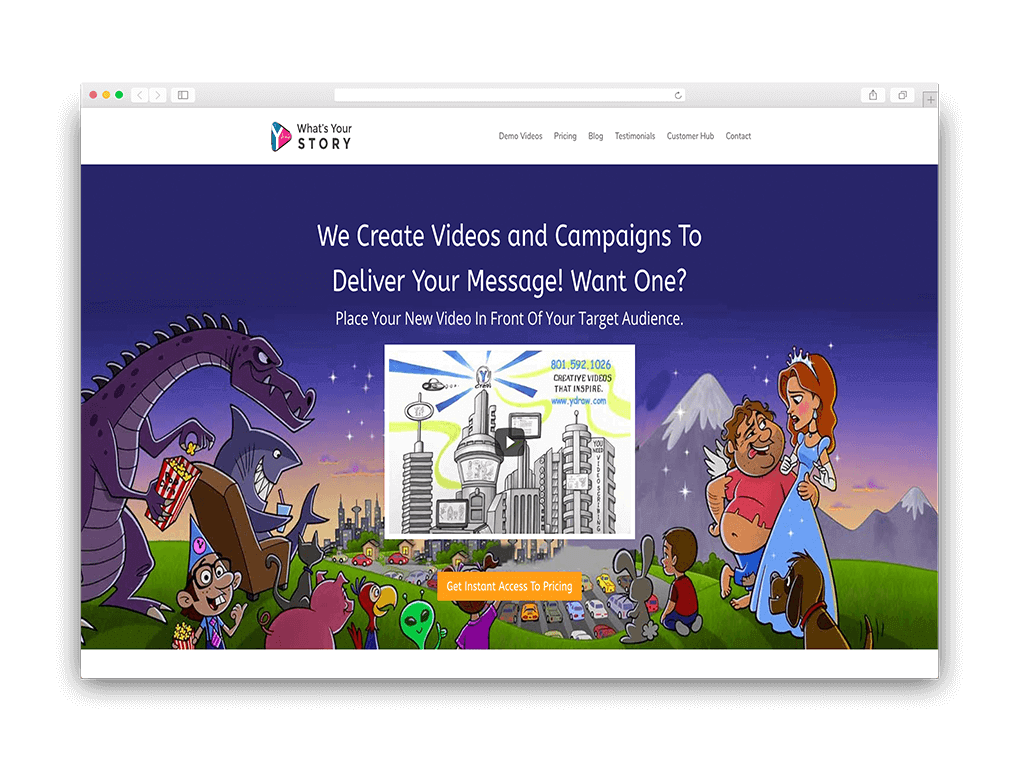 YDraw is a video production company in Saint George, Utah that specializes in creating explainer videos including but not limited to line animation, 2D animation, animatic story style, whiteboard animation, and more.
"Ydraw has been so awesome to work with. I've never worked with a more upbeat, willing to help, team of people. Everyone we worked with along the way made the process easy and enjoyable, and the talent your team has is amazing!"-JoAnne, Magic Sock.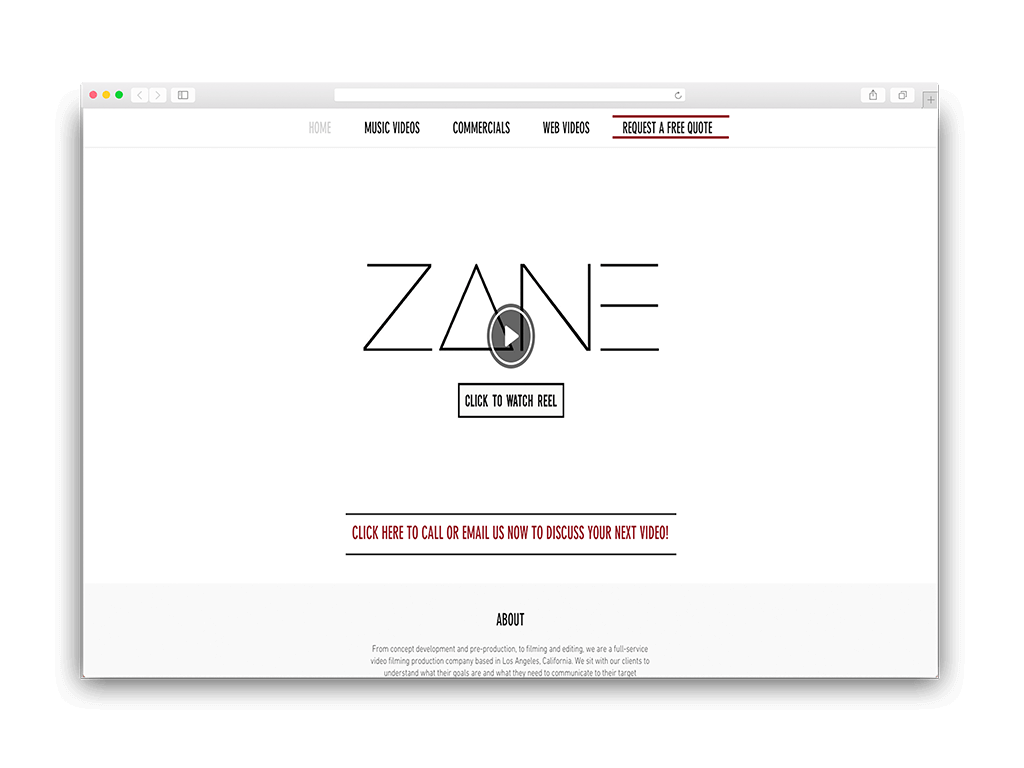 Zane Productions is a full-service video production company based in Los Angeles and creates music videos, commercials, and web videos.
They are also partnered with several experts and communications agencies to push clients' content through various media outlets.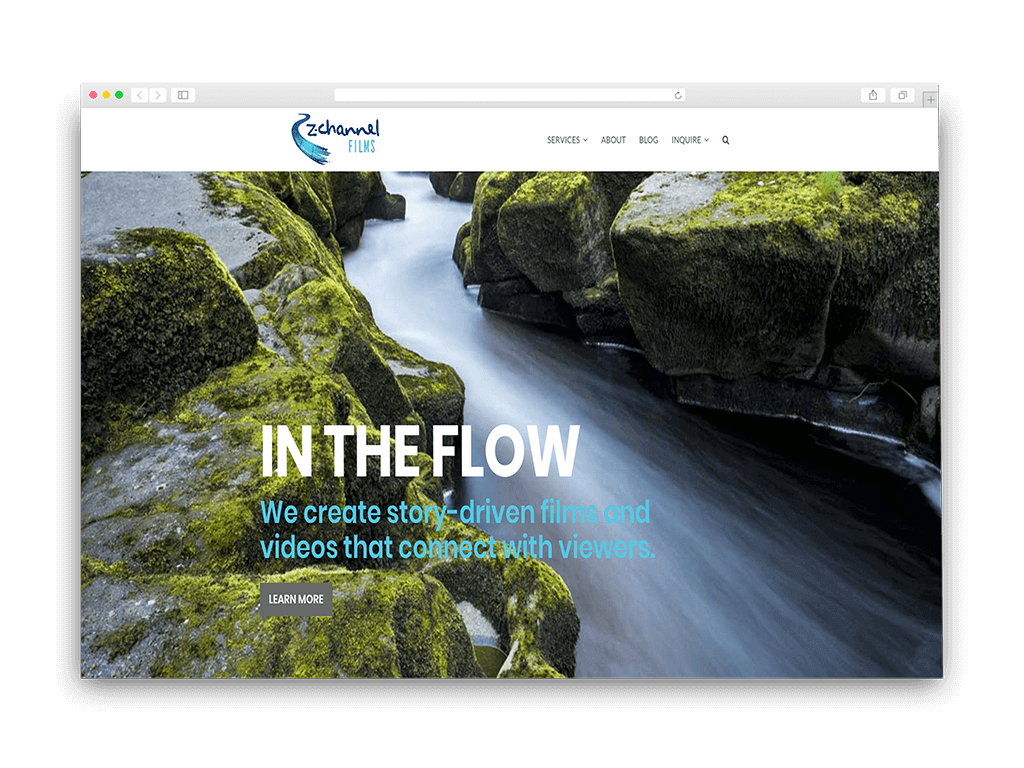 Z-Channel Films has over 20 years of experience as a boutique video production agency that operates out of Denver, CO. They offer a variety of services in corporate, documentary, non-profit, real estate video production.
Now it's your turn…
Use these video production companies to create stellar videos.
Do you have any specific video production questions?
Leave a quick comment below.
I'll be around to reply to comments and answer questions…
Go ahead, ask a question, leave your thoughts, add a company you love, or download our bonus Corporate Video in 2022: The Definitive Guide. The guide has everything you need to know about creating corporate videos.